Gillian Anderson joins Starz' 'American Gods' adaptation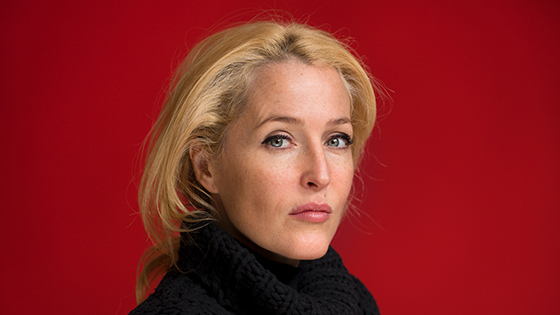 Man. I wish I could be more excited about this, but I fucking remember nothing about American Gods. Things my rot-skulled brain can remember: I love Gillian Anderson, I loved American Gods. Thus, this is good news.
"The X-Files" veteran Gillian Anderson has joined the cast of "American Gods," the Starz adaptation of Neil Gaiman's bestselling fantasy novel.

According to Deadline, she'll play Media, who serves as the mouthpiece for the New Gods, taking the forms of different celebrities and thriving on the worship people lavish on their television, computer and smartphone screens.

"American Gods" follows an ex-convict named Shadow Moon (Ricky Whittle) who, upon early release from prison, is hired as the bodyguard of a mysterious con man named Wednesday (Ian McShane). However, it's soon revealed that Wednesday is an incarnation of All-Father Odin, who's traveling America recruiting his fellow forgotten deities to wage an epic battle against the new American gods — manifestations of modern life and technology, like the internet, media and credit cards.

Produced and written by Bryan Fuller and Michael Green, the series also stars Emily Browning as Shadow's wife Laura; Pablo Schreiber as the down-on-his-luck leprechaun Mad Sweeney; Yetide Badaki as the love goddess Bilquis; Bruce Langley as petulant god Technology Boy; Jonathan Tucker as Shadow's philosophical adviser Low-Key Lyesmith; Crispin Glover as the seemingly omniscient Mr. World; Cloris Leachman as Zorya Vechernyaya, the eldest of three sisters who watch over the constellations; Peter Stormare as Czernobog, the Slavic god of darkness and evil; Chris Obi \as Anubis, the Egyptian god of the dead; and Mousa Kraish as The Jinn.