'Mirror's Edge' has landed a TV series adaptation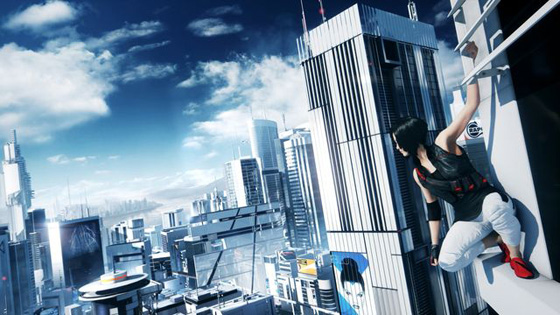 Any TV series that takes place in any sort of futuristic Dystopia is going to get my attention. Based on a video games or not.
Electronic Arts' "Mirror's Edge" is headed to the small screen. According to Deadline, Endemol Shine Studios will adapt the video game for television.

A dystopian thriller, "Mirror's Edge" takes place in a future where couriers called "runners" take up the dangerous job of transporting messages without tipping government surveillance.  The story follows a runner named Faith, who inadvertently becomes involved in a conspiracy against Conglomerate government which could end society as she knows it.

"We clearly see 'Mirror's Edge' as a franchise for the global TV audience," Sharon Hall, President of Endemol Shine Studios, said in a statement. "It has a strong female protagonist, a wildly rabid fan base and a worldwide brand that Electronic Arts and EA DICE have done an amazing job establishing."

"Mirror's Edge" was originally released in 2007. A reboot of the franchise, "Mirror's Edge Catalyst," will debut on June 7.