Nolan's 'Dunkirk' gets Plot Synopsis and Set Photos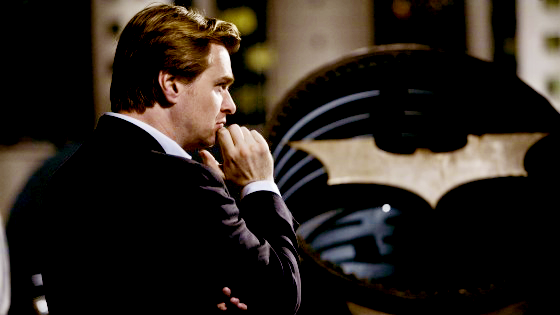 Want the plot synopsis for Christopher Nolan's Dunkirk? Here we go! Want set photos? Here we go!
Christopher Nolan has officially begun production on his World War II drama Dunkirk, on location in the title historical town in France. Warner Bros. just announced the commencement of principal photography on the film that features an impressive cast that includes Tom Hardy, Mark Rylance, Kenneth Branagh, Cilian Murphy, Fionn Whitehead, Aneurin Barnard, James D'Arcy, Jack Lowden, Barry Keoghan, Tom Glynn-Carney and even former One Direction member Harry Styles making his acting debut.

In the press release, the studio reveals the first official, brief synopsis of the film. And while they didn't include a first look photo from the set, thanks to a photographer who has been posted shots on Twitter, we can get a first look at Christopher Nolan on the set. See the Dunkirk set photos after the jump.

First of all, here's the brief synopsis for Christopher Nolan's Dunkirk:

"Dunkirk" opens as hundreds of thousands of British and Allied troops are surrounded by enemy forces. Trapped on the beach with their backs to the sea they face an impossible situation as the enemy closes in.

More specifically, the event at the heart of Dunkirk is Operation Dynamo, which saw British Expeditionary Force (BEF) and other Allied troops evacuated from the French seaport of Dunkirk in May and June of 1940. The operation saved about 330,000 Allied soldiers trapped in the harbor and surrounded by the German army with Winston Churchill describing the outcome as a "miracle of deliverance" at the time.

Nolan is shooting the film with a mix of IMAX film stock and 65mm film to bring the story to life with production beginning in France, moving to Holland, the United Kingdom and Los Angeles.

A World War II drama shot in this manner in the hands of Christopher Nolan is definitely something to get excited about, and the locations being used look stunning in the set photos captured by photographers Pierre Volot. He's been posting them to Twitter, and we've highlighted some below. Otherwise you can scroll to the end for the official press release from Warner Bros.
You can see the set photos here. Frankly, there's like a dozen of them, and I'm too lazy to embed all the fucking Tweets!