'Harley Quinn' movie coming; Margot Robbie To Produce and Star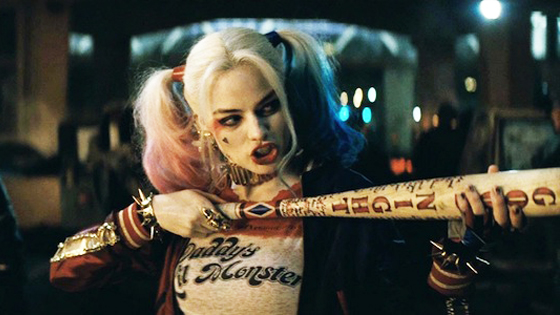 Harley Quinn is obviously my favorite part of the Suicide Squad movie. 'Cause she's a total bananas babe, and I'm a fourteen year-old boy (not) deep down at all. So bring on a solo movie, bring on a solo movie with the star producing and starring.
Suicide Squad isn't even out yet, but Margot Robbie's Harley Quinn has already captured our hearts, and we can't wait to see her in action. Early analysis of the trailers reveals that she takes up the bulk of the screen time, so it seems fair to hope that she'll be the protagonist. But even ifSuicide Squad isn't all about Harley, don't worry, because there's a Harley Quinn movie in the works!

DC and Warner Brothers are banking on our collective love for Harley–or, more specifically, Margot Robbie is banking on it, because she'll be serving as the producer (and the star, of course) in the upcoming project. According to THR, it's not just a Harley Quinn solo movie. It's planned to feature "several of DC's female heroes and villains … names such as Batgirl and Birds of Prey have surfaced, although in what capacity, it's not clear."

The report explains that "Robbie was the impetus for the project," and since she's already "well-established" at Warner Brothers based on her previous successes there, the creative team was happy to hear her pitch. Apparently, Robbie also got way into reading a bunch of Harley Quinn comics while coming up with this idea. She found a female writer to pen the script, although that name hasn't been released yet.

It's nice to hear that Robbie has taken point on bringing this project to life, since she seems to have gained a real understanding of the character. What's more, if she's read all the comics, then she knows that Harley Quinn and the Joker don't stay together forever … and that maybe, Harley Quinn deserves some adventures on her own. … Personally, I just don't want to see the Joker in this movie. Please, give me some Catwoman and Poison Ivy adventures instead? Please?

What comics do you hope Margot Robbie's been reading?