Report: Michael Keaton in talks to join 'Spider-Man: Homecoming' as the villain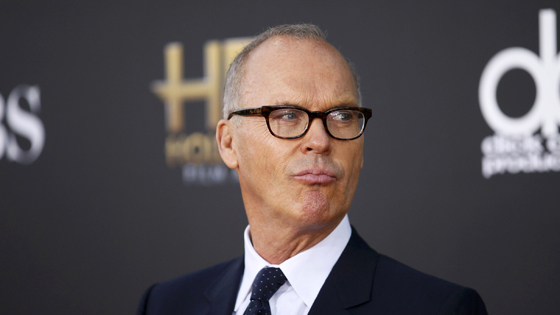 I will take this. Happily.
CBR:
Michael Keaton may be back in the superhero movie game. The acclaimed actor is in "early talks" to play an as-yet undisclosed villain role in 2017's "Spider-Man: Homecoming,"according to a report published Wednesday afternoon by Variety. Marvel Studios and Sony Pictures, who are co-producing the film, both had no comment on Variety's report.

Rumors have circulated in recent days that the Vulture — who is not mentioned by name in Variety's article — could be a villain (or "the" villain) in "Spider-Man: Homecoming."(Let's all take a moment to soak in the possibility that the star of "Birdman" could play the Vulture.) Vulture, a classic Spidey villain created by Stan Lee and Steve Ditko dating back to 1963's "Amazing Spider-Man" #2, has long been rumored for a part in a live-action feature film, but has yet to show up on screen.

Keaton is, of course, a pivotal figure in comic book movie history, having played Batman in 1989's "Batman" and 1992's "Batman Returns," two of the most influential films in the superhero genre. His role in 2014's "Birdman" played up that past, with Keaton starring as an actor best known for his role as a franchise movie superhero.

Directed by Jon Watts and starring Tom Holland as Spider-Man/Peter Parker and Marisa Tomeias Aunt May, "Spider-Man: Homecoming" is scheduled for release on July 7, 2017.