J.K. Simmons cast as Commissioner Gordon in 'Justice League' movie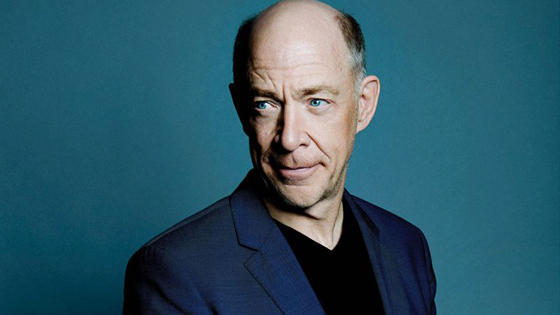 Upon hearing news about J.K. Simmons being cast as Gordon in the JL movie, I realized something. There is literally nothing that can get me excited for this movie, save footage that temporarily dazzles me. I mean, I dig Simmons. I dig Gordon. But I ain't hype.
You?
"Spider-Man" star J.K. Simmons will play Jim Gordon, Gotham City's police commissioner, in director Zack Snyder's upcoming "Justice League" films, according to The Hollywood Reporter.

Simmons will follow in the footsteps of Gary Oldman, who appeared in the role inChristopher Nolan's "Dark Knight" trilogy. Lyle Talbot, Neil Hamilton and Pat Hingle have all also played the mustachioed head of the Gotham City Police Department on TV and film.

In the comics, Gordon works closely with Batman, often summoning the Dark Knight using the Bat-Signal. In Scott Snyder and Greg Capullo's run on the character, he has even taken up the cowl himself.

RELATED: Cavill Says "Justice League's" Script Gives the DC Universe the Chance to 'Really Grow'

Simmons is known for his iconic role as J. Jonah Jameson, the Editor-in-Chief of the Daily Bugle, in Sam Raimi's "Spider-Man" trilogy, and has even voiced the character in animated shows such as "Ultimate Spider-Man." The Oscar-winning actor has also appeared in "Whiplash," "Juno," "The Closer" and more.

Due to start filming in in April, "Justice League Part One" is scheduled to open on November 17, 2017, though Ben Affleck, Henry Cavill and Gal Gadot will first be seen as Batman, Superman and Wonder Woman in "Batman v Superman: Dawn of Justice" on March 25, 2016.