Comedy Central's 'Review' ending after shortened third season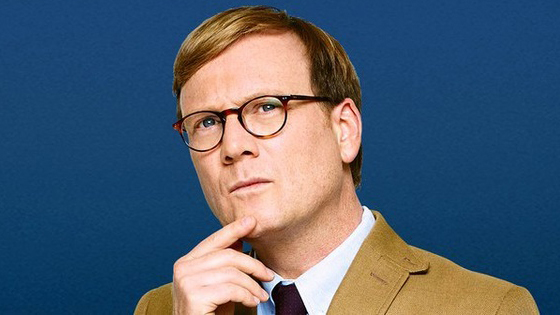 Andy Daly's Review is too odd, and too wonderfully uncomfortable to even exist. So I suppose it is a blessing that the show has lasted even two season, let alone that is being given a third, shortened one.
It looks like Forrest MacNeil's endlessly miserable quest to "review life" will soon be coming to an end, as The Hollywood Reporter says that Comedy Central and Andy Daly have come to the "joint decision" to end Review after an abbreviated third season. THR suggests that the reason for this is that Daly has been "fielding comedy pilot offers from the broadcast networks," but he wants to give MacNeil and Review a proper sendoff. As for the season being "abbreviated," Comedy Central hasn't officially decided how many episodes it'll get, but it's currently looking at "a minimum of three installments" that will either air once a week, three nights in a row, or lumped together as a "movie-type event."

Now, this news might be disappointing for Review fans, but at least we'll finally get to see whether or not Forrest MacNeil's mission really ends in his death (as it almost certainly should). Plus, considering how gleeful Review's two seasonfinales were about blowing up the premise of the show, a real series finale is going to be unbelievable. Frankly, it'll be surprising if Forrest is the only one who ends up dead.