'Mighty No. 9' delayed for a third time until…Spring 2016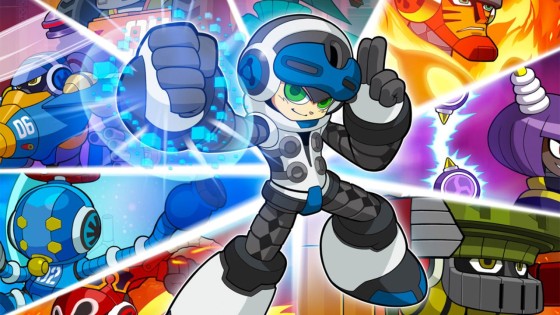 Yeah. I don't know, man. Mighty No. 9 looks like a fun enough game, but all of these delays are making me anxious. The time was supposed to drop February 9, but now it has been delayed to the foreboding, vague, "Spring 2016". Whelp.
Mighty No. 9 has been delayed again.

This is the third delay for the crowdfunded spiritual successor to the Mega Man series. Keiji Inafune, the creator of both games, told backers in an update earlier today that a number of matchmaking bugs in the game's online multiplayer is the reason it has to be postponed from its Feb. 9 launch date.

A new date was not given, though Inafune said "we expect it to realistically be in Spring 2016."

Mighty No. 9, developed by Comcept and to be published by Deep Silver, was originally scheduled to launch in April 2015. It was delayed to Sept. 15, 2015, and then from there to Feb. 9. Inafune had blamed the delays on the large number of platforms for the side-scroller and the quality checks that each one needs.

Mighty No. 9 was backed by more than 67,000 donors giving more than $4 million during its September 2013 fund drive. Mac, Linux, PlayStation 3, Xbox 360, Wii U, PlayStation 4, Xbox One, PlayStation Vita and Nintendo 3DS versions were all added as donors met stretch goals beginning at the $1.35 million mark.Mighty No. 9 was originally promised just for Windows PC.

In an update to backers, Inafune again cited the number of platforms as the cause for the indefinite delay. Additionally, "the engine we are using is no longer being updated, which means adjustments for matchmaking and online code are being made manually," Inafune wrote.

"Unfortunately, this is all a result of miscalculations on the part of us, the development staff," Inafune added. "As a result, our fans who have been looking forward to Mighty No. 9 have been forced to wait for over half a year longer than expected, and for that we are sincerely sorry."

Mighty No. 9's demo was also delayed at the last minute in September when Comcept switched distribution methods. In October, Inafune promised that the game would not be delayed again and, if it had a successful launch, may get a sequel.