Official 'Justice League' promo art shows The Flash, Cyborg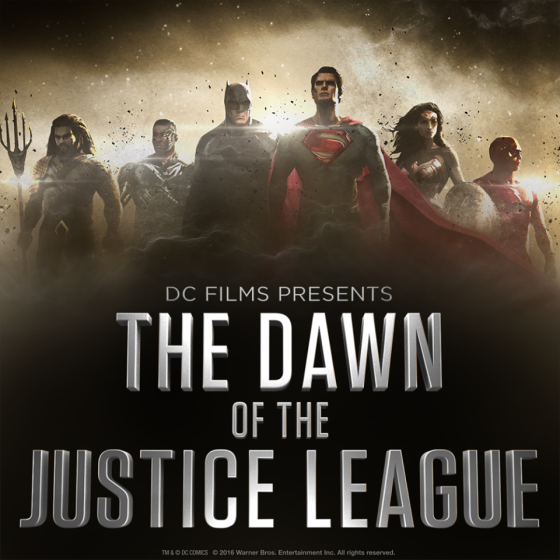 In new promo art for Warner Bros.' upcoming "Justice League" film, Cyborg and The Flash stand tall beside Superman, Batman, Wonder Woman and Aquaman in the first look at the team lineup, which appeared on the DC Films Official Facebook page. Warner Bros. confirmed to CBR News that this is an official image of the team.

The image contains the first look at Ray Fisher's Cyborg and and Ezra Miller's The Flash. The Flash's costume appears more armored than his television counterpart, while Cyborg's cybernetic enhancements openly cover most of his torso and some of his face, much like his original comic book design.

Batman, Superman, Wonder Woman and Aquaman (Jason Momoa) all appear in the same costumes seen in "Batman v Superman: Dawn of Justice" and other promotional material.

"Justice League Part One" is scheduled to open on November 17, 2017, though Ben Affleck,Henry Cavill and Gal Gadot will first be seen as Batman, Superman and Wonder Woman in"Batman v Superman: Dawn of Justice" on March 25, 2016.