Rumor: Bel Powley in running for key 'Episode VIII' role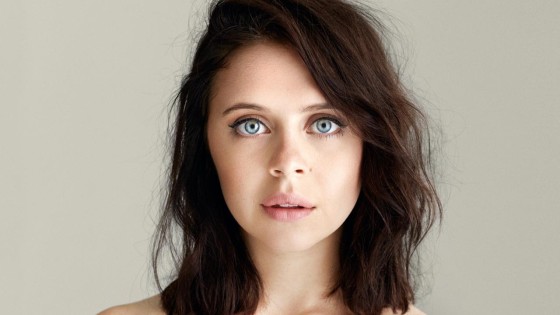 Episode VIII is bringing with it more key female leads. We have known this for a while, and this site's shitty echochamber has perpetuated some of the rumors regarding the actresses being considered. Well, why should we stop now?! It appears that Bel Powley is now being considered.
Star Wars: The Force Awakens is already the #1 highest grossing film on the domestic box office charts. And with a release in China this weekend, Disney and Lucasfilm are certainly hoping it has the legs to take the top spot on the international box office charts as well. In the meantime, fans are already eagerly anticipating Star Wars: Episode VIII, to continue the story that began in The Force Awakens. Little is known about the film as of now, but a new rumor has named another potential star for the sequel.

While we previously heard that Beyond the Lights and Jupiter Ascending star Gugu Mbatha-Raw had landed a pivotal role in Episode 8, a new rumor pegs Bel Powley, the breakout star of the Sundance selected Diary of a Teenage Girl, as being in the running for the same role.

Keep in mind that this isn't a full trade scoop or anything like that. But back in December, Variety reporter Justin Krollmentioned on Twitter to The Wrap reporter Jeff Sneider that Mbatha-Raw was no longer on board for Episode VIII, despite director Rian Johnson wanting her for the role. And now, nearly a month later, Sneider has taken to the latest episode of Meet the Movie Press to deliver the rumor that Powley is now in the mix for the role.

Let's not forget that other names such as Orphan Black's Tatiana Maslany, Jane the Virgin's Gina Rodriguez, and Me and Earl and the Dying Girl's Olivia Cooke were previously on a shortlist for this mystery role in Star Wars: Episode VIII. Bel Powley in Star Wars Episode VIII is just the latest name rumored for the role. Anything can still happen.

If you missed The Diary of a Teenage Girl this year, it's worth seeking out immediately. The film only made it as an Honorable Mention in my picks for the Top 10 Movies of 2015, but it was one of my favorite films at the Sundance Film Festival in 2015 as well as Jack's top movie of the year. Aside from Powley's mesmerizing eyes, the film shows she has plenty of charisma, attitude and some powerful dramatic chops as well, which would make her a fine addition to the Star Wars galaxy.