'xXx 3' is actually happening; Samuel L. Jackson is returning, too.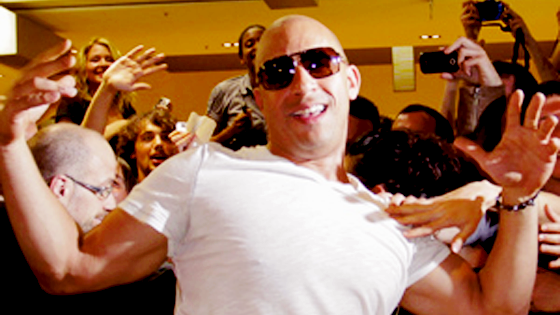 The xXX franchise is really returning. Vin Diesel is really returning, too. Samuel L. Jackson is also really returning, too-too.
As any Vin Diesel fan knows, the best source for updates on any Vin Diesel project is very often Vin Diesel himself. He's famously active on social media, where he shares updates, announcements, marketing materials, and other juicy tidbits with his fans.

Today, for example, he offered some new insight into xXx 3. According to Diesel, Samuel L. Jackson will reprise his role from the first two films in the upcoming sequel. Also on board, apparently, is MMA fighter Conor McGregor. And just in case all of that wasn't enough to satisfy your hunger for xXx 3 updates, Diesel also shared the first bit of concept art from the project. See it all after the jump. 

Diesel announced the xXx 3 Samuel L Jackson casting on Facebook.
Excited to work with Sam again… his portrayal of Gibbons was so good… timeless.Welcome to the Xander Zone!