Jeff Lemire's 'Essex County' being adapted for TV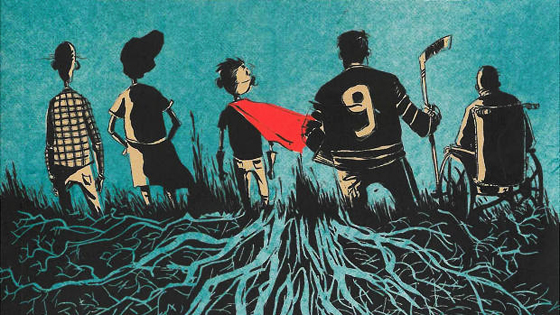 I love Jeff Lemire, and I love his continued success. Which reminds me, even though I recently read Essex County, I should probably polish off my back issues of Descender (also being adapted).
Jeff Lemire's critically acclaimed "Essex County" is being developed for television by First Generation Films for the Canadian Broadcasting Company.

Debuting in 2008, "Essex County" is composed of three interconnected graphic novels — "Tales From the Farm," "Ghost Stories" and "The Country Nurse" — that explore life and death in a rural community in Southwestern Ontario.

Published by Top Shelf Productions, the trilogy won both a Doug Wright Award and a Joe Shuster Award, and was selected in 2011 for Canada Reads: The Essential Canadian Novels of the Decade.

A live-action film based on "Tales From the Farm" was announced in 2011 but never materialized.

Aaron Martin (" Degrassi: The Next Generation," "Killjoys") will write the pilot and executive produce. Lemire, IDW Publishing's Ted Adams and Top Shelf's Chris Staros will produce the adaptation, alongside First Generation Films' Christina Piovesan.