Sam Esmail directing *every* episode of 'Mr. Robot' Season 2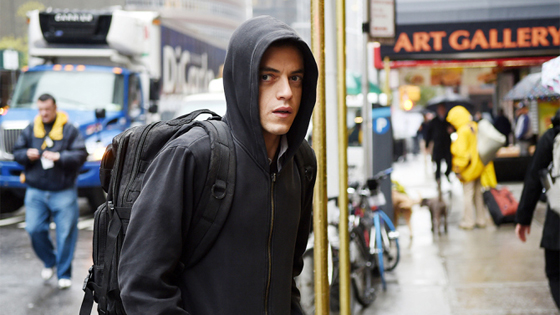 Oh man. This is the berries. This is the berries glazed with a thick coat of awesomeness. The creator of Mr. Robot, Sam Esmail, is going to be bringing his auteur-ass-baller-vision to the director chair for every single episode of the show's second season.
USA's Mr. Robot is one of the year's most pleasant surprises. While some called the drama derivative, it went on to find its own identity. The show came close to greatness, and it left the door open for more drama and higher stakes. The big brains behind the operation, show creator Sam Esmail, may direct every episode of the sophomore season.

Learn more about Mr. Robot season two after the jump.

Variety reports Esmail plans on directing every episode of the next chapter, following in the footsteps of Cary Fukunaga(True Detective season one) and Steven Soderbergh (The Knick). If USA gives Esmail the go-ahead, then they'll be expressing a huge sign of confidence in the writer-director — which he's earned after delivering a critically acclaimed and successful first season. The showrunner did a fine job on the three episodes he directed, and he's also proven himself as a capable feature film director, with his little-seen gem Comet (watch it on Netflix Instant now).