Vin Diesel has announced 'Fast & Furious' prequels and spin-offs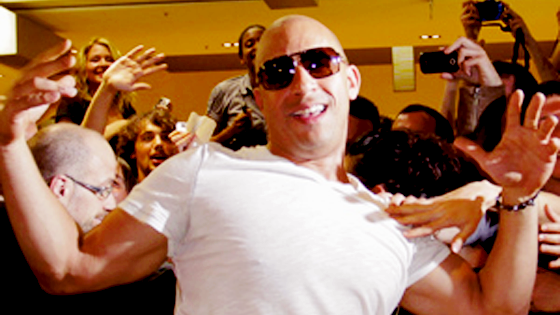 Fast & Furious is getting itself some prequels and spin-offs, folks. 'Cause, why not? Fast & Furious is a popular franchise, and it seems to be only gaining steam. That can only mean one thing! Spooling a Persistent, Shared Universe out of the franchise! It's currently every studios' wet dream.
"Fast and Furious" star and producer Vin Diesel revealed Universal may expand the franchise with prequels and spinoffs.

"We've written out story lines for various characters," Diesel told Variety. "We've been playing with it for a long time. It's a very rich property and we're committed to treating it with a lot of class."

"We're certainly in conversations about how we can expand the franchise now," Universal Pictures Chairman Donna Langley added. "It's an ensemble cast and there's room to bring characters in and out."

Though Diesel and Langley didn't divulge which characters would be getting a spinoff or when, Dwayne Johnson — another "Fast and Furious" star — has made it clear he wants his character Diplomatic Security Service agent Luke Hobbs to land a solo story in previous interviews.

Directed by "Straight Outta Compton's" F. Gary Gray and starring Diesel, Johnson and many more, "Fast and Furious 8″ is set to arrive April 17, 2017.