'Halt and Catch Fire' renewed for a third season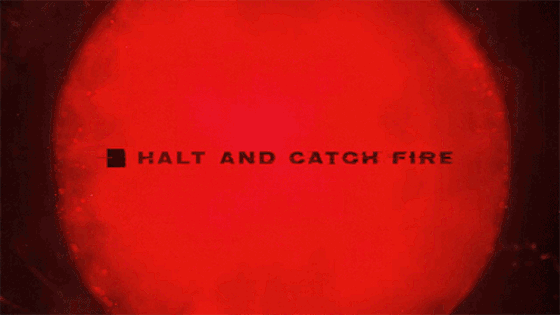 I gave up on Halt and Catch Fire about three episodes into its second season. Nothing against the show — which was never great, but always enjoyable. I just got sidetracked by buying a house, teaching, getting a dog, watching Mr. Robot until my eyes bleed and my bladder burst. But maybe I'll find the wherewithal to finish its second season. 'Cause despite shitty, shitty ratings, AMC has renewed the show.
Halt And Catch Fire, AMC's period drama about a group of tech-industry underdogs, has defied the odds with an eleventh-hour series renewal. The news comes as a welcome shock to many, given season two averaged a mere 530,000 viewers per episode. (For those interested in the state of North America's cultural preferences, that's 27 times lower than the series average for Two And A Half Men.)

"We are particularly grateful to the critics and fans who supported the show throughout the second season and have been pulling for its renewal," says AMC original programming president Joel Stillerman. "In a world of TV series filled with scary, mythical creatures like zombies and dragons, we're thrilled to be able to follow these characters to Silicon Valley and finally bring unicorns to television."

Set in the early-to-mid '80s, Halt And Catch Fire follows five characters' struggles to innovate against the changing backdrop of technology in Texas' Silicon Prairie. Lee Pace (Pushing Daisies), Toby Huss (Carnivàle), Mackenzie Davis (The Martian), andArgo's Kerry Bishé and Scoot McNairy star.

"We are beyond thrilled to have the opportunity to continue telling this story," say show creators Christopher Cantwell and Christopher C. Rogers, who are probably still convinced AMC's announcement is a wonderful dream. "Halt And Catch Firehas been a passion project of ours from day one, and we are so thankful that AMC not only shares this passion, but also continues to champion bold character-driven storytelling in an increasingly crowded television landscape."

Halt And Catch Fire season three will premiere in summer 2016. So maybe try watching this time around, because math is a fierce adversary, and it can't be thwarted indefinitely.