'LEGO Batman' movie casts Zach Galifianakis as The Joker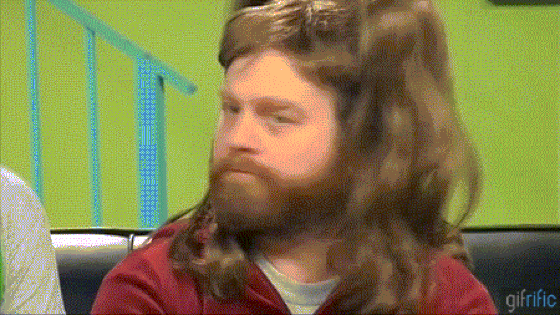 Zach Galifianakis? As the Joker? Sure! I don't really have a problem with it. LEGO Batman (by virtue of the original LEGO movie) is going to have such a whacky tone that this seems perfectly fine.
If you're not particularly a fan of Jared Leto's Joker aesthetic in Suicide Squad, then the latest Joker-centric news may put a smile on that face (sorry): Zach Galifianakis is in talks to join Will Arnett's Batman and Michael Cera's Robin in the LEGO Batman movie as the voice of the iconic clown prince. Cue laughter.

THR reports that Galifianakis is in final negotiations to lend his voice to the role of Batman's longtime arch nemesis, the Joker. Cera was recently, perfectly cast in the role of Robin opposite Arnett, reprising his voice role as the Dark Knight in the LEGO Batman spinoff movie.

So far, we haven't heard any specific plot details about the upcoming film, though Arnett previously revealed that it will pose a very important question for Batman: can he be happy? The film will also reportedly explore every era of Batman on film, from Tim Burton to Joel Schumacher (hello, Bat-nipples) to Christopher Nolan's trilogy.

The LEGO Batman movie will be directed by Chris McKay, the animation supervisor on The LEGO Movie. Author-screenwriter Seth Grahame-Smith (Abraham Lincoln: Vampire Hunter, Beetlejuice 2) penned the script for the spinoff, which is being produced by Phil Lord, Chris Miller, Dan Lin and Roy Lee.