'X-Files' revival sees return of Agent Monica Reyes (Annabeth Gish)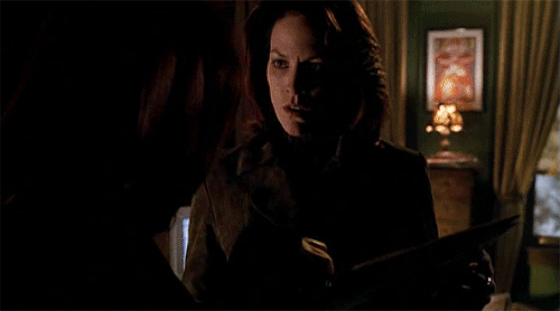 Mulder! Scully! The Lone Gunmen! Agent Reyes! Everybody is returning for the X-Files revival.
"Sons of Anarchy" alum Annabeth Gish will return as FBI Agent Monica Reyes in Fox's "X-Files" revival, Variety reports. Originally, the character appeared working alongside David Duchovny's Fox Mulder and Gillian Anderson's Dana Scully towards the end of the first series.

In the new series, Mulder and Scully will investigate a possible alien abductee (Annet Mahendru of "The Americans") at the behest of the conservative talk-show host played by Joel McHale. According to an earlier interview with returning writer Darin Morgan, the show will pick up with Mulder and Scully in a far different place than where they left off in the 2008 movie "The X-Files: I Want to Believe."

Premiering Jan. 24, the six-episode Fox revival also stars "X-Files" franchise veteran Mitch Pileggi and newcomer Joel McHale. Series creator Chris Carter is joined behind the scenes by writers/producers Glen Morgan and James Wong.