Ernie Cline ('Ready Player One') is writing third sci-fi novel; has signed enormous deal for publication rights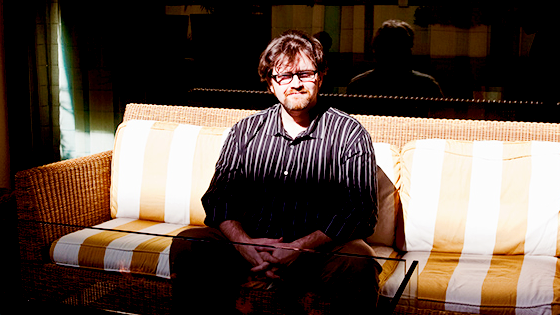 Ernie Cline is not a good writer. RPO was a decent, enjoyable pastiche. I read the description for Armada and laughed out loud. And yet despite both of those bullshit notes, I'm glad he's making bank off of his cheap peddling of 1980s nerd nostalgia. 'Cause that's pretty much what I wish I was doing in life.
Author Ernie Cline is having a good summer. He released his second novel, Armada, and found out none other than Steven Spielberg is adapting his first novel, Ready Player One, for the big screen. Now he's signed a massive deal to write a third novel.

Multiple outlets confirm Cline has signed a seven-figure deal to write a new sci-fi novel for Crown Publishing. What it's about? We don't know. Just that it's in the same genre as his first two books, both of which had massive movie deals made pretty quickly after the book deals. While there's no movie deal yet for this one, most expect the pattern to follow suit.

Also worth noting, there's the rumor of Cline working on some kind of Ready Player Onesequel, which this may or may not be.

The Ready Player One movie, directed by Steven Spielberg, was just set for release December 15, 2017. Armada is set up at Universal but there hasn't been movement on the film, though we think it'll be a good one.