Colin Farrell has been cast in 'Fantastic Beasts and Where to Find Them'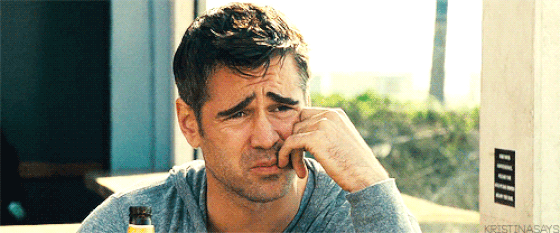 Despite hating the second season of True Detective, I love me some Colin Farrell. In fact, he's one of the more enjoyable components of the aforementioned abysmal television season. So I'm down with him being cast in Fantastic Beasts. I imagine I will enjoy this movie moderately more than I have his earnest detecting.
And the Fantastic Beasts casting news just keeps on coming! This time, it's Colin Farrell who'll be joining the cast of the upcoming Warner Bros. film, bringing some Irish charm to the English and American cast.

Farrell will be playing Graves, a wizard that Eddie Redmayne's Newt Scamander will meet in New York, and he joins Redmayne as well as Katherine Waterston, Ezra Miller, Alison Sudol, and Dan Fogler in this ever-growing cast. Fantastic Beasts is set to drop in November 2016.

What do you think about this casting news? Do you think Farrell is a good addition to JK Rowling's world of wizards?