'Minecraft' movie being directed by Rob McElhenney (Mac from 'Always Sunny')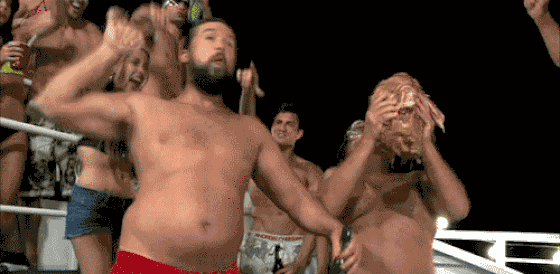 So, there's going to be a Minecraft movie. Weird. And it's being directed by Mac from Always Sunny. Double weird.
It looks like the Minecraft movie is finally moving forward and Warner Bros. can soon start cashing in on the property. Mojang COO Vu Bui announced today that Rob McElhenney, one of the stars of It's Always Sunny in Philadelphia, has been hired to direct the film based on the popular game. McElhenney confirmed the announcement on Twitter soon after.

McElhenney now replaces Night at the Museum director Shawn Levy, who was originally attached to direct last year. It's certainly a vote of confidence on Mojang and Warner Bros. parts. McElhenney, who has so far directed several episodes of It's Always Sunny and the FX pilot Pariah, hasn't yet helmed a feature film. Last year, he closed a deal with Legendary Pictures to direct his first movie in Figment, a family action-adventure movie. It looks like Mac is cultivating serious mass.