Monday Morning Commute: At The Mountains Of Madness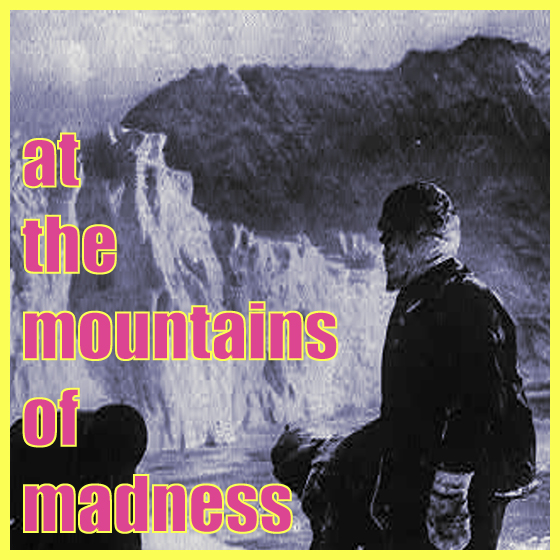 Fucking crap day, here. Just busy. Really fucking busy, and ineffective. My class smells blood, knowing the end of the semester is upon them next week. Today this led to a case of The Mondays in class writ large. A disaffection that was equalled in enormity only by the disruptiveness with which it manifested itself. In other words, no one gave a fuck, and everyone was talking. So class was going shit, and then during our mid-class break it became known to me through a squabble of error messages and beeping that the copier was. In fact. Fucking broken. In other words, I wasn't able to make a copy of (what should have been) tonight's reading. So what am I doing tomorrow? Fuck if I know. Today was the first day (and this is probably actually a good sign) in my 3+ years of teaching where I openly asked myself, "What the fuck am I doing wasting my time with this?" A shuddering, unrelenting tidal wave of bile-duct refuse and existential despair washed over me. And for it I have no answers, other than to hope it ebbs as well as flows. I'm sure it does.
Anyways — I had approximately 0% desire to write this column, but I love you folks, and I need your company. I need your list of what you're looking forward to this week. You know, your end of the Monday Morning Commute bargain. Don't get me wrong, I'll share mine too. But I need yours. So that I may glom onto it, and surf your Gnarl Echo-Location Transponder Pings out of my Doldrums. Who knows, maybe we'll even have a Hotsauce Sighting! I've laced the column with Whedonanos, and the cigar ash of That Guy From Deadwood (I'll watch it, soon, I promise!).
—-
Ant-Man is this week! Rendar said it's getting good reviews, but frankly, I'm refusing to go to Rotten Tomatoes. I'll just experience this one as it comes.
—-
Started the second season of Silicon Valley. All of you. All of you were right about this show.
—-
Digging the Encore Edition of Animals as Leaders' first album.
—-
Hawkguy ends this week. And with it, a chunk of my soul. They wither you, these comic books. When they end.
—-
Reading another H.P. Lovecraft collection. It contains At The Mountains Of Madness, which has me very excited.
—-
Going to start the second season of Tron Draper: Halting and Catching Fires. I don't fucking care if it isn't the best! I enjoy it.
—-
Interspersing my AAL listening with spins (still) from the new BTBAM album.
—-
That's it for me, friends. Lift me up! On Golden Wings! You can find me sitting at the foot of the Mountains of Madness.