Rumor: 'Tomb Raider' movie reboot seeking female director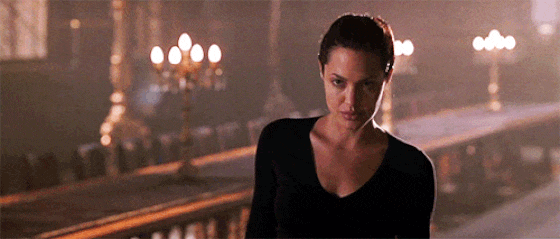 Well, shit. Maybe Uncharted can't get itself off the ground, but its predecessor which also riffed on That Indiana Jones Vibe seems to be pursuing a new movie. You know, Tomb Raider or whatever. I'm opaque. And clumsy.
Heroic Hollywood reports the long-desired — by the studios, at least — reboot of the "Tomb Raider" series has its director's chair earmarked for a "Michelle MacLaren type." With a new draft from "Divergent" screenwriter, Evan Daugherty, and lowered expectations following 2003's ill-received "Lara Croft Tomb Raider: The Cradle of Life," it would seem like the perfect job for MacLaren herself to jump into the studio filmmaking world. But the TV veteran must surely be weighing her options carefully following the creative friction she experienced with Warner Bros — whom, coincidentally, will be the studio behind the "Tomb Raider" reboot along with MGM.

Even with MacLaren out of the running, there is still an abundance of talented female directors that deserve just as much of a chance at the big movies as their male counterparts. For example, we know that Angelina Jolie will not reprise her role as Lara Croft — it's a reboot, duh — but should her previous experience in the series really bar her from returning to the franchise as a director? We don't think so, but we still know it's unlikely that the "Unbroken" director will get to come back in any capacity. Maybe Claire Denis can do a "Tomb Raider" installment after her space movie?