J.K. Rowling announces play, 'Harry Potter and the Cursed Child'; opening in 2016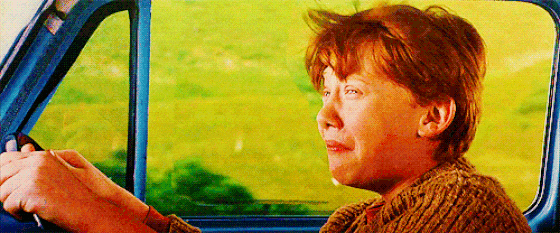 J.K. Rowling can't seem to quit Harry Potter, and I can't seem to blame her. It's a goddamn cash cow. And, you know, it's beloved by millions who will happily slurp on the teat of New Content from their beloved universe. Which, as a Star Wars sloven, I completely get.
EW reports Harry Potter and the Cursed Child will debut at the Palace Theatre in London in 2016. Ticket details will be revealed next month on the play's official website, and the tickets themselves will go on sale this fall. Rowling did not write the script but is co-producing, and worked with writer Jack Thorne (A Long Way Down) and director John Tiffany (a Tony winner for Once) on the story.

We first heard of plans for the project in late 2013, when Rowling revealed she was developing a Harry Potter stage play with producers Sonia Friedman and Colin Callender. Though the story reportedly takes place during Harry's early years, and is expected to feature familiar Harry Potter characters, Rowling stressed on Twitter that Cursed Child "is not a prequel."

The author declined to give details, saying she didn't "want to spoil what I know will be a real treat for fans." However,The Daily Mail's Baz Bamigboye has heard it'll center around Harry's parents, Lily and James Potter. Both were killed by Lord Voldemort in their early 20s, when Harry was just 1. Harry was subsequently sent to live with Lily's sister Petunia and her family, and spent his childhood there before getting whisked away to Hogwarts.