Mad Max's Imperator Furiosa getting her own comic on Wednesday from Vertigo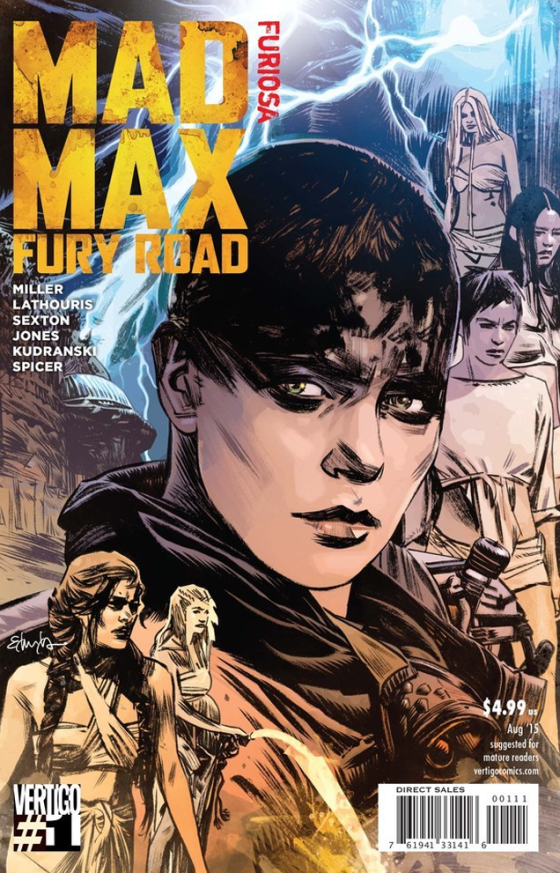 Torn. I don't think that anyone from Fury Road needs their stories fleshed out. The world building, and lack thereof, in the movie is fucking fantastic. But at the same time? I'm digging the Imperator Furiosa love. Now give me my Funko POP! of her,
please.
Gather all the "what a lovely day" references you can find. Mad Max: Fury Road's real protagonist, the wonderful Imperator Furiosa, is getting her own comic book, exploring the origin of everyone's new favorite post-apocalyptic badass.

Continuing off the origin story comic for Immortan Joe and Nux released last month, Vertigo's second Fury Road comic, Furiosa, will chart the origin story of Furiosa as she hatches her plan to escape Joe's Citadel and return to the home she was taken from, with Joe's wives in tow.

Director George Miller, Fury Road co-writer Nico Lathouris and Fury Road storyboard artist Mark Sexton all wrote the issue, and — well, let's be honest, if you've seen Fury Road, you probably stopped paying any attention to what I said the moment I told you Furiosa was getting her own comic, didn't you?

It's awesome to see Fury Road getting some comic book love — and even more so that we're getting to see more of its characters too, especially Furiosa. The world needs more Furiosa, in pretty much any format!

Mad Max: Fury Road — Furiosa is out this Wednesday, June 17th. Witness it, for it is awaited in comic book Valhalla, and so on and so forth.