New 'Arrested Development' episodes are dropping in 2016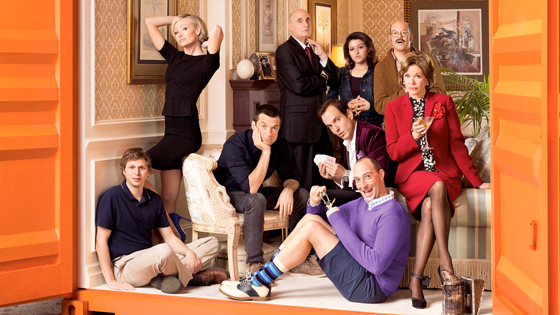 New episodes of Arrested Development are coming soon! Next year in fact, if producer Brian Grazer ain't full of bull squash.
Prepare yourself for another Bluth family reunion. Producer Brian Grazer says new Arrested Development episodes will shoot in early 2016, and hit Netflix in mid-2016. Read his latest update on the Arrested Development new episodes after the jump. 

On the latest episode of his podcast (released June 2), Adam Carolla asked Grazer for a status update on the next batch of Arrested Development episodes. Grazer's response:

Well, I had a conversation with Fox today, this morning. Netflix is determined to do more episodes, so we're gonna do more episodes. We're going to do it [at] the turn of the year. January, February we're gonna start it. […] Mitch Hurwitz, who I just called while I was sitting out there in your beautiful waiting room. […] I made the call to Mitch to say everybody's into it.

(TheWrap notes that Carolla typically records episodes the day before they go live, so Grazer was probably referring to June 1 when he said "this morning.")

As expected, scheduling is proving tricky. Everyone in the core cast has moved on to other things, and Grazer acknowledges that getting the gang back together will involve "juggling" some schedules. But if all goes well, he says production will begin after January 1 with new episodes hitting Netflix about "four months" later.

Although he didn't say how many episodes were coming, Grazer revealed on a different podcast earlier this year that they were planning to make another 17 episodes. That's a slight bump up from Season 4, which premiered on Netflix in 2013 with 15 new episodes.