Yahoo is in talks for seventh season of 'Community'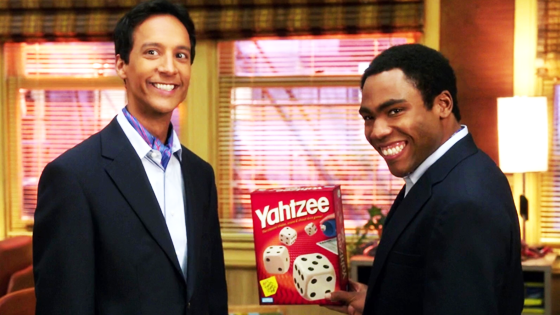 I didn't watch Community in its current, sixth-season iteration.  The cast turnover, the new place of residence, all of it was off-putting to me. Did you? Should I? So I'm not really qualified to judge whether or not this is good news. All I know is that with ever subsequent season that has ended, I've felt more and more like the actual show has been left behind.
Now that Community has fulfilled the "six seasons" part of its "six seasons and a movie" mandate, the cast and crew can sit back and, as God did on the seventh day, look upon their work and see that it was (mostly) good. That's what Dan Harmon is doing.
Right? Wrong. Deadline reports that Yahoo is still in negotiations with Sony Pictures TV, the studio that produces Community, for more episodes.

Beyond that, all the streaming service would say is this:

With the season six finale of Community airing today, we're continually excited by how much fans are engaging with the series. Now that all episodes are available for binge viewing, stay tuned for how we keep Community delighting its fans.

That's far from an official confirmation of a seventh season, but such is the way of Community renewals. Stay tuned for more vague statements, followed by crushing disappointment, followed by renewed hope, followed by mixed feelings when we find out that Ken Jeong—who currently has a sitcom on ABC's fall schedule—is being replaced by Randall Park or whoever.