First Look: Quentin Tarantino's 'The Hateful Eight'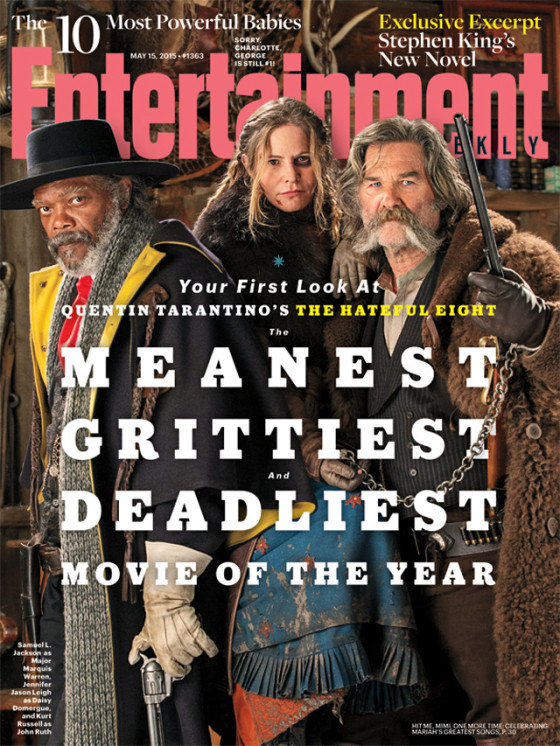 Our first look at Quentin Tarantino's new film The Hateful Eight came via an animated teaser trailer (above) that was created before the film even shot. Now there's an actual photo, showing the characters played by Samuel L. Jackson, Kurt Russell, and Jennifer Jason Leigh. We've got that proper Hateful Eight first look below, replete with a black eye and mustache enough for more than eight men.

Entertainment Weekly has this as the cover, obviously.