'Broad City' creators making a movie with Paul Feig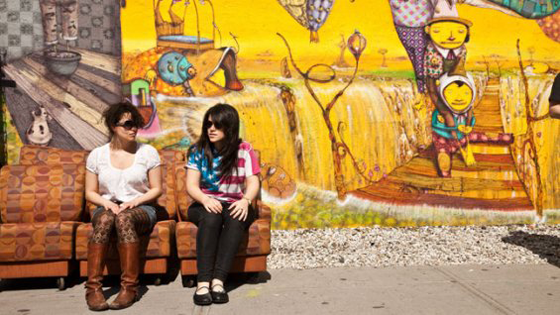 Ilana Glazer and Abbi Jacobson are making a movie. The gnarly fucking Broad City duo writing a movie would be dope unto itself. But throw in Paul Feig and we have ourselves a fucking party.
Anyone who's been loving the recent streak of comedies led by women should be very excited by this news: the creators of Broad City, Ilana Glazer and Abbi Jacobson, are working on a movie with Paul Feig, according to The Hollywood Reporter. Feig is perhaps the perfect partner, as his last several movies, including Bridesmaids, and his upcoming movie, the Ghostbusters reboot, are all led by some of today's top female comedians. Basically, he knows how to help build a strong comedy.

There are essentially no details yet on what this project looks like. Though it's being written by Glazer and Jacobson, they aren't currently attached to star in it. Feig is also only on board as a producer, not as its director. The only real detail nailed down is that the project has been sold to 20th Century Fox. That's not much to go on, but the names are big enough to make this already sound like a project that's worth looking out for.