Gnarly, bro: New 'Tony Hawk' game is arriving this year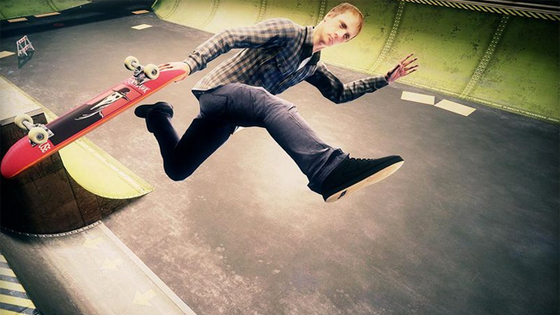 Shredtastic, man! Wee! Other lazy references to skateboarding, broooo! Seriously though, I'm down for some more Tony Hawking Pro Skatering. It's been a long enough minute that it'll feel fresh to me.
Guitar Hero isn't the only Activision game making a comeback this year: a new Tony Hawk is also on the way. After a few teases, the game was made official in the most recent issue of Game Informer. Called Tony Hawk Pro Skater 5, the game is slated to come to the PS3, PS4, Xbox 360, and Xbox One this year, though no specific date has been revealed (the newer consoles will receive the game first). We don't know much about the game — which is being developed by Robomodo, the studio behind ill-fated games like Tony Hawk: Shred — but according to Game Informer, the new entry will look to get back to the gameplay found in the original, beloved games in the series; the last proper Pro Skater game came out in 2002. Hopefully that means no terrible skateboard peripherals. It will feature online co-op and competitive play, in addition to the single-player portion, and yes, of course, you'll be able to play as Hawk himself. No word yet on whether you'll be able to shred on a hoverboard.