Netflix Data: Lots of people watching 'Daredevil', f**k yeah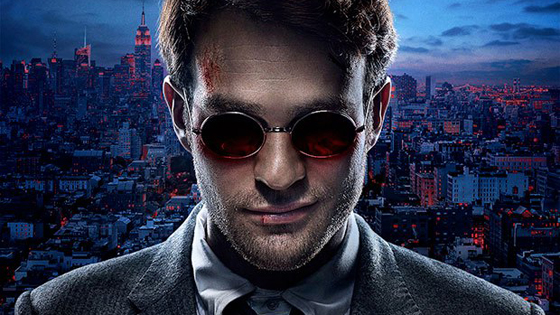 Good news, which we probably already knew given that Daredevil is being renewed. Netflix data has revealed that a good portion of their population is watching the Man Without Fear.
Perhaps even more closely guarded than the plot details of a Christopher Nolan movie, Netflix has long been known for withholding any data regarding the streaming numbers of any programming on their service, particularly their own original content. But Luth Research has cracked the code and shared the data with Variety, and it reveals some interesting information.

Taking a look at how many subscribers tuned into an episode of a new Netflix show within the first 30 days of launch, the numbers reveal that Marvel's "Daredevil" drew in a pretty significant 10.7% of viewers catching at least one episode in its first eleven days. Now factor that against thirty day figures like 7.3% for the new comedy "Unbreakable Kimmy Schmidt," 6.7% for the third season of "House Of Cards," and perhaps most disappointing of all, only 2.4% for "Bloodline." (Seriously people, you should be watching this show). But, as always, the numbers don't tell the whole story.

Overall, the three seasons of "House Of Cards" is still the most watched Netflix show, and it was the most binged in March. Additionally, these numbers don't account for anyone streaming Netflix onto a television. Moreover, the company has long said that since they have no advertising, they aren't dictated by the traditional rules of television. They can draw upon different sets of data to determine demographic numbers, when and how people are watching certain programming and more. So, even something seemingly "low-rated" like "Bloodline" has been renewed for a second season, but we're sure Netflix is more than happy to see their Marvel deal is paying off in a big way, and of course "Daredevil" will be back as well.