Weekend Open Bar: The Demoncratic Oath!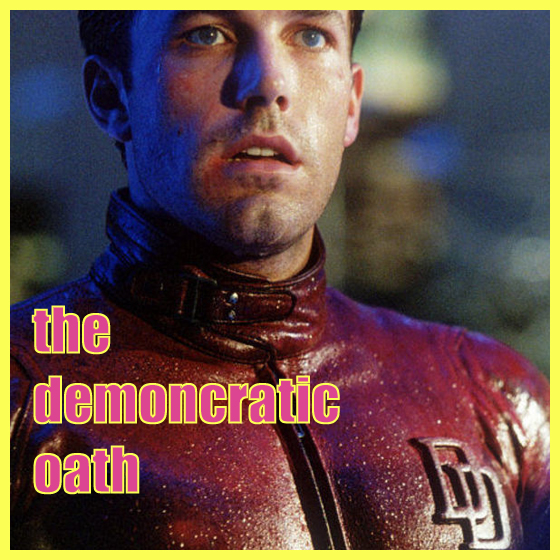 This is Weekend Open Bar, and I have a confession to make: I am Brett Favre. Last week I firmly, firmly thought to myself, "I'm fucking done with Omega-Level." Was seriously bumming. My brother doesn't write any more, my favorite commenters don't comment any more. Fuck you, Omega-Level. Fuck you. Any of the three people who come across the site may have thought the same thing. There were no new postings. Since I had, in fact, quit. But just like Brett Favre retiring/unretiring/retiring/unretiring, here I am. I just can't quit.
And so long as I'm here screaming at the Echoes and calling them voices, we might as well drink. And smoke. From the earth and hops. We might as well, the Echoes and me, talk about what we're doing this weekend. I shall regal all with gifs and mutterings and musings. I shall definitely be inebriated at points.
And I hope you all join me.