Maybe: 'John Wick' directors helming DC superhero movie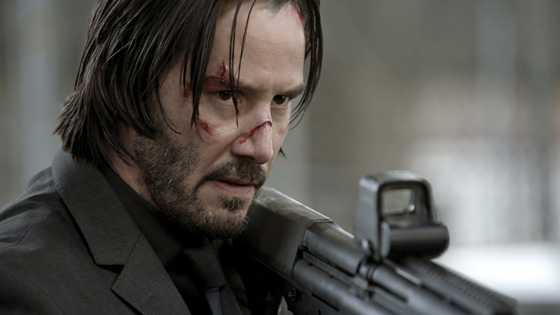 The John Wick directors are in a tight bind. They've already directed probably the fucking coolest superhero ever (hyperbole) in the form of Johnny himself. Do they try to top that with a sequel as reported? Or do they lend their fighting prowress to an established Superhero Stable? Seems the latter. At least maybe for now or something IDFK.
There are many DC superhero movies coming in the next few years, but not that many directors attached. Zack Snyder will do the Justice Leaguefilms, David Ayer is doing Suicide Squad and Michelle MacLaren is directing Wonder Woman. Beyond that, the rumors have started to swirl. Apparently Phil Lord and Chris Miller are on a wish list to do The Flash. Now word has leaked that Chad Stahelski and David Leitch, the stunt coordinators-turned-directors who made John Wick, are also being sought to direct a DC film.

The DC movie directors rumor came from Latino Review's El Mayimbe on Instagram. He specifies he hasn't heard which film the directors are up for, but they are good friends with Jason Momoa. Maybe it's Aquaman?

The other options are The Flash, if Lord and Miller don't do it, Shazam, Cyborg or Green Lantern. The kinetic style ofJohn Wick probably meshes with any one of those characters so that doesn't offer much of a clue. If anything,Aquaman feels like the least compatible simply because you have to assume there will be underwater action, and that would probably feel slower. On the other hand, maybe slower, underwater action could lend itself to more transparency in the choreography. That could be something Stahelski and Leitch would be interested in.