Netflix lands streaming and theatrical deal for Fukunaga's 'Beasts Of No Nation'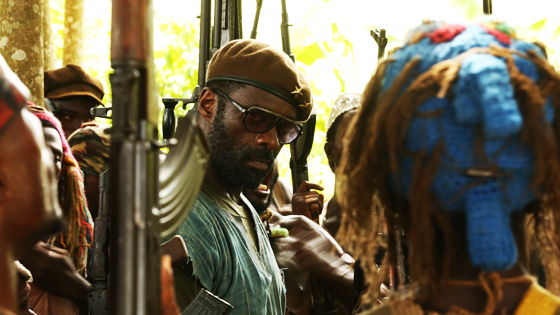 Netflix ain't fucking around. They've purportedly snagged That Guy Who Directed All of True Detective's First Season's next movie, for theatrical and streaming purposes.
Netflix threw their hat in the Oscar ring this year with the acclaimed documentary "Virunga," but it looks like they are setting their sights even higher for 2016. A movie we listed on our Premature Oscar Predictions: The 2016 Best Picture Contenders as one that could surprise in the awards season race is Cary Fukunaga's "Beasts Of No Nation." And not only is the film done, it's already screening for distributors and the streaming service is looking to take the movie.

Deadline reports that Netflix is closing a deal a worldwide deal for the movie worth $12 million bucks, and that they will be bringing it to theaters and to their platform as well. This is a major coup for the company, one that will only serve to raise their cachet as a major player in Hollywood (if they aren't already). And this movie certainly has the markings of tough but potent drama. An adaptation of the novel by Uzodinma Iweala, the story follows Agu, a young boy forced to become a child soldier, with Idris Elba taking the role of The Commander who initiates Agu into his army.

There's no release date yet, but we're crossing our fingers that this one will hit the Croisette at Cannes…and if it that happens, it will certainly be an interesting moment to see the Netflix logo flash across the screen at the Grand Palais when the film starts.
Netflix ain't playing, bruh! They're coming for you, Oscar Bait Movie! They're just going to throw them moneys at you!