Warner Bros. is making an 'Adventure Time' movie, Mathematical!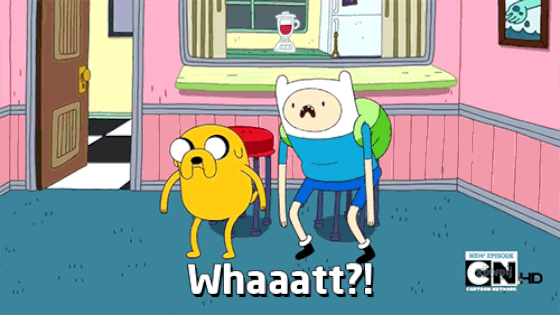 Fuck yes! Adventure Time is getting a full-length feature!
Oh my glob! Mathematical! Bacon pancakes! No, we're not having a stroke, we're referencing Adventure Time—the popular kids TV show that is secretly for adults (but it's barely a secret). And we're not just referencing Adventure Time because everyone on the Internet constantly references Adventure Time, but because Warner Bros. and Cartoon Network have announced that they're making an Adventure Time movie. Like, a real movie. It'll be in theaters and everything. We'll give you a minute to calm down.

Are you OK? Good. This comes from Deadline, which reports that the Adventure Time movie will be produced by Chris McKay and Roy Lee, both of whom previously worked together on another big-screen kids' movie that was also adult-friendly: The Lego Movie.McKay has also been announced as the director for Lego Batman, and Lee is producing that spinoff, so it seems clear that WB is hoping for Adventure Time to be as much of a hit as The Lego Moviewas. Deadline even points out how much "franchise potential" it has, which is the sort of corporate language that seems especially inappropriate when talking about something as delightfully weird as Adventure Time.
This is going to be so good.