Lady Sif is returning to 'Agents of S.H.I.E.L.D.', we are better for it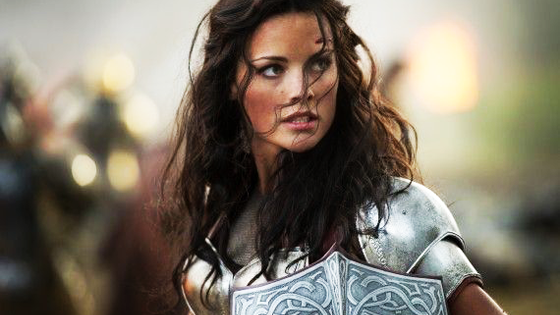 I really need to catch-up on Agents of S.H.I.E.L.D., especially if Lady Sif is returning.
When Jamie Alexander returns to "Agents of S.H.I.E.L.D." as Lady Sif of "Thor" fame on March 10, there's one small hiccup: she's lost her short-term memory.

According to TV Insider, Sif won't remember Thor or why she is on Earth when she rejoins the Agents of S.H.I.E.L.D. She appeared on the show once last season for the episode "Yes Men," where she combated Lorelei's insidious influence.

"It'll give us some much-needed humor in a season that's been full of betrayal and death," executive producer Jeffrey Bell explained.

Marvel has been careful to conceal the identity of that week's big bad, who is said to have superpowers equal to Sif's own.

"Sif's memory — what's left of it — will come in very handy," Bell teased after revealing that she will retain her childhood memories and knowledge that she is Asgardian.

"Agents of S.H.I.E.L.D." returns to ABC on March 3 at 9 p.m. EST.
Will this get you to watch? Are you watching?