Marvel assembling all-female 'Avengers' title, co-written by G. Willow Wilson and Marguerite Bennett.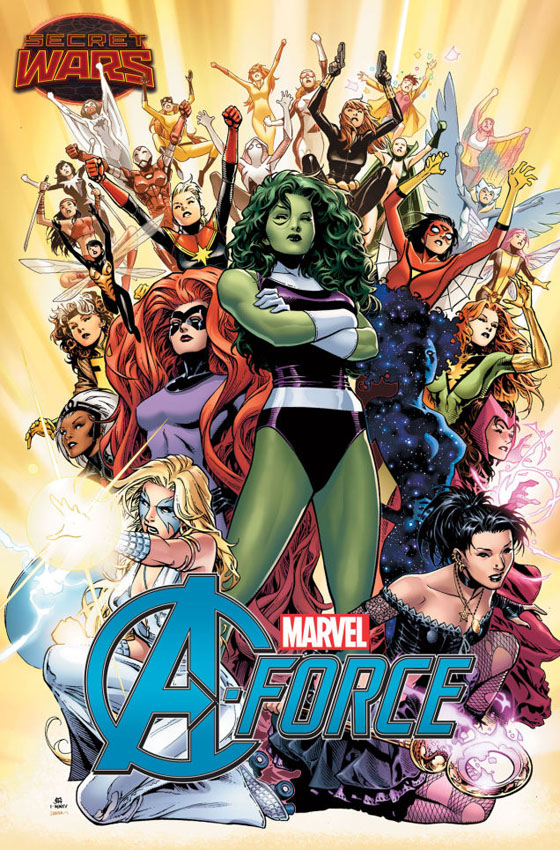 Holy shit, now this is the berries. Marvel is assembling themselves an all-female Avengers, and it is being co-written by none other than Ms. Marvel maestro G. Willow Wilson.
Marvel superheroines She-Hulk, Dazzler, Medusa, and Nico Minoru will form an all-female Avengers team in the upcoming run of A-Force, according to USA Today. The series, written by Marguerite Bennett (Angela: Asgard's Assassin) and G. Willow Wilson (X-Men) and drawn by Jorge Molina (X-Men), will debut this spring in Marvel's The Secret Wars event.

'[MARVEL HAS] BECOME VERY COMMITTED … TO GENDER DIVERSITY'

In this arc, the former Avengers unit is MIA, and this group of powerful women unite to what superheroes do best: fight evil. Talking with USA Today, Wilson says the writers were allowed to choose any characters they wanted for the squad, but it was Marvel that required all of them be female. "[Marvel has] become very committed," Wilson told USA Today, "in the last couple of years to telling new stories, to gender diversity, to getting more voices out there so they said, 'Here's the roster. Go nuts.' "

USA Today's story has more details about A-Force along with a trailer for The Secret Wars.
I can dig the SHIT out of this BRUH.