David Tennant is playing Kilgrave in Marvel's 'A.K.A. Jessica Jones.'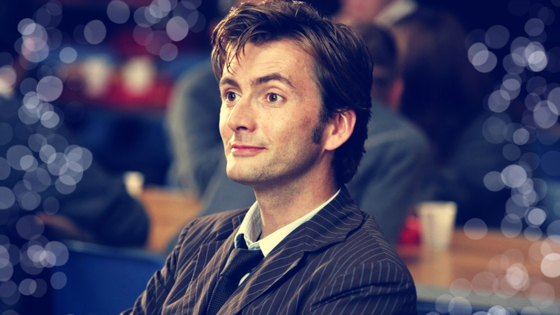 I know that David Tennant gets a lot of peoples' groins greasy with tubing-leakage. So even though I don't know him, and I don't know the character he is playing, I'm happy for ya'll. High-five, hugs, consensual ass slaps. Wee!
Marvel.com has announced that David Tennant("Doctor Who," "Broadchurch") has joined the cast of"A.K.A. Jessica Jones" in the role of Kilgrave. Tennant joins Krysten Ritter ("Breaking Bad," "Don't Trust The B—- In Apt. 23"), who will play the titular character in the upcoming Netflix series. Mike Colter will also star as Luke Cage.

The announcement offers a little bit of information on Kilgrave and gives the impression that Tennant will have a major part to play in the thirteen-episode series. "An enigmatic figure from Jessica's past," reads the announcement, "Kilgrave's reappearance will send shockwaves through the former super hero's world." Executive producer and showrunner Melissa Rosenberg praised Tennant in the announcement, saying that he will "make Kilgrave a truly original villain."

Fans of Jessica Jones' original comic book series, "Alias," will definitely recognize the surname "Kilgrave" as belonging to Jones' arch enemy — the Purple Man. Zebediah Killgrave — spelled with two L's in the comics — made his debut back in 1964's "Daredevil" #4. A master of mind control and manipulation, the Purple Man became a big deal when writer Brian Michael Bendis set him up as Jones' main antagonist in her 2001 ongoing series.
Do you know Tennant? Do you know Kilgrave? Are you v. excite?