Telltale Games names a new CEO, announces an original game in the works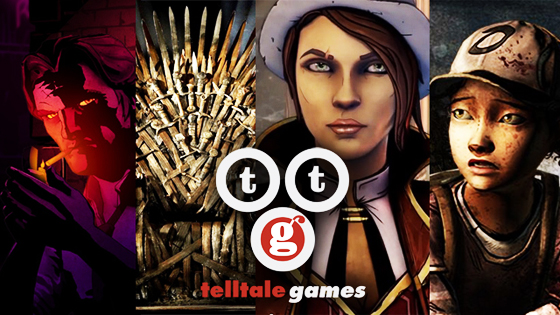 Telltale Games! They've announced a new CEO, and that they're working on an original property. Bomb.com.
Bomb.com/Icandigit.html, actually.
Telltale Games announced co-founder Kevin Bruner as its new CEO, with former boss Dan Connors taking an advisory role after leading the company since 2004. Telltale also revealed it has "original IP (intellectual property)" in development, a marked change for a studio that built its name on licensing and adapting properties like The Walking Dead and The Wolf Among Us.

Telltale's official announcement discusses plans for growth in 2015, underscoring a period of transition for the adventure game studio. There are seasons of Tales from the Borderlands and Game of Thrones to complete after their debut episodes, while Minecraft: Story Mode. The Walking Dead Season 3 and the new original IP are also somewhere in the pipeline.
I recently, finally, fuckingly got into their jams with Tales From The Borderlands. Goddamn dug it. Smart. Funny. Got the Universe they were playing with. So I'm invested in them now, mannn. So let's see what they're workin' on! Properties are dope, but an original universe could even exceed what they've done so far with other people's toys.