'Game of Thrones' is first show to go IMAX, coming January 23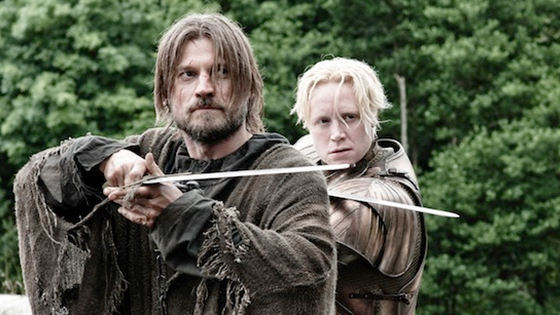 Game of Thrones is hitting the big screen. LIKE THE WAY BIG SCREEN, MAN. SURF THE MAX PIXELS. Cause uh, it's going to be rocking the IMAX this fucking January. The show will make the splash with the last two episodes of the previous season, and an exclusive look at season five.
Game of Thrones will become the first TV series to be shown in IMAX theaters when the final two episodes of season four both arrive on the biggest screens Jan. 23, according to a press release from IMAX.

The limited engagement will run through Jan. 29 and include a sneak peek at the upcoming fifth season with an exclusive trailer that will follow the episodes. The 150 theaters showing the digitally remastered episodes — "The Watchers on the Wall" and "The Children" — will be revealed in the "coming days" on the official IMAX site.

"IMAX always seeks innovative ways to provide moviegoers a unique and differentiated experience and today's partnership with HBO and Game of Thrones achieves just that," said IMAX CEO Richard L. Gelfond. "This deal also furthers our efforts to offer exhibitors the opportunity to participate in alternative forms of content in a new and exciting way. As part of our broader strategy, we will continue to look for one-of-a-kind ways to provide consumers with special IMAX experiences."

For more on Game of Thrones' upcoming season, you can watch a mysterious teaser trailer from last month and browse an equally mysterious website full of clues. According to a leaked memo, the fifth season may be available on HBO's stand-alone streaming service, which could launch this spring ahead of April's expected Game of Thrones premiere.
This is a pretty dope development. I haven't seen the final episodes of S4, so maybe this is a way for me to get off my ass.