2014 Pop Culture: My fusillade of favorites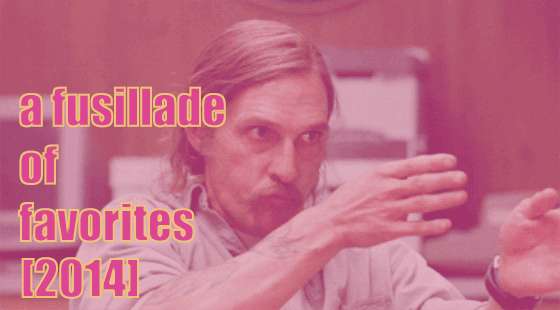 I generally fucking hate Year-End Best Of lists. They invariably turn into nitpicking, criticizing, and semantics. That fucking word, "Best." Who gives a shit what was best? I don't. So instead, at the end of this year, I'm presenting to you my favorites in pop culture. And I hope that this list can kickstart some friendly banter and sharing of our enjoyments, as opposed to bitching, moaning, and arguing. Liking shit is dope, and these are the shits I liked the most.
Here's the way I'm doing it. One sentence a piece. One sentence! Explaining why I loved a particular piece of pop refuse.
—-
Favorite TV Show: True Detective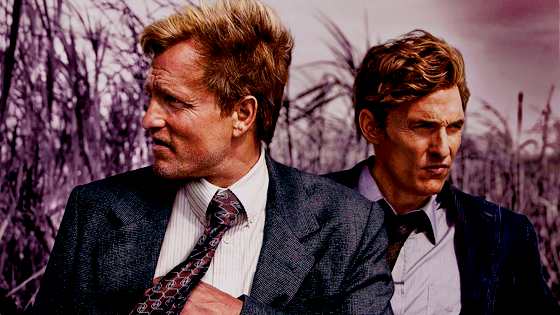 Existential pondering-bacon wrapped around an absurdly delicious scallop of acting and directing.
—
Favorite Game: Grand Theft Auto V Remaster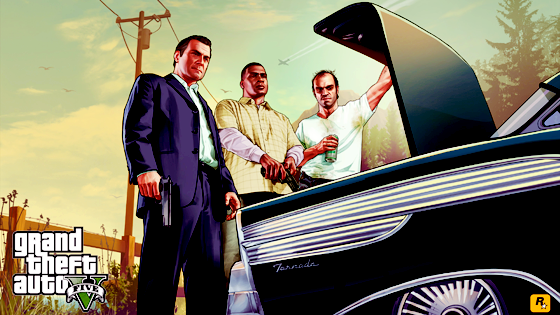 I ain't never played GTA V when it first dropped, and so this is my first journey with the most likable unlikable degenerates in Los Santos.
—-
Favorite Album: Run The Jewels 2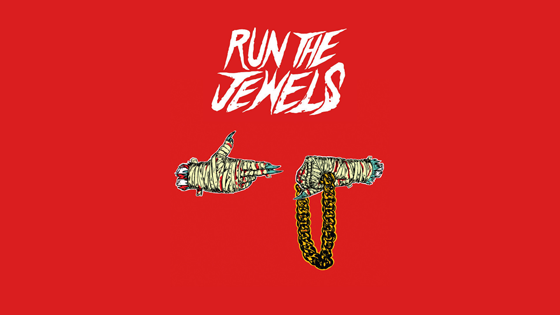 El-P's production is at its height, and lends an auditory orgasm to lyrics that make me want to flip stables and light fires.
—-
Favorite Movie: Birdman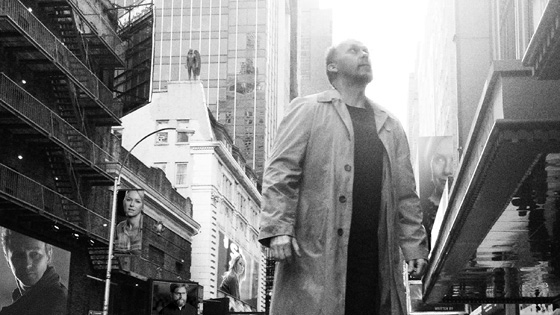 I enjoyed the fuck out of movies this year, but none more than this chaotic takedown of Hollywood slop culture and our modern ego.
—-
Favorite Comic: Saga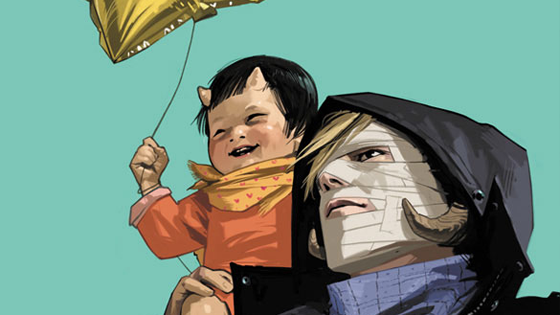 I really slacked on comics this year, and I'm probably forgetting a lot, but when I think comics, I think Saga.
—-
Favorite Book: The Happier Dead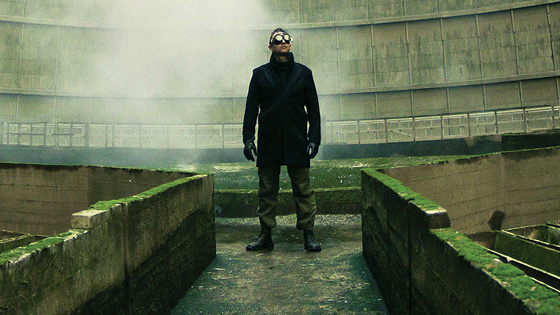 Truthfully , I didn't read much "new" literature this year, but this detective tale set in a world post-death was enough to keep me turning them pages.
—-
Favorite Podcast: Serial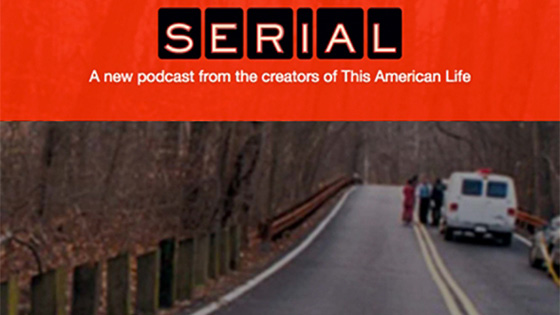 Like most of my peers I was enraptured with this Who Dun It podcast that ultimately didn't persuade me of innocence (Adnan did it, seriously), but instead shined a light on how complicated just the day in the life of any Social Group can be.
—-
There you have it. My favorites of the year. Testaments to my shitty taste. What did you dig this year?