Mike Colter cast as Marvel's Luke Cage for Netflix series, "A.K.A. Jessica Jones."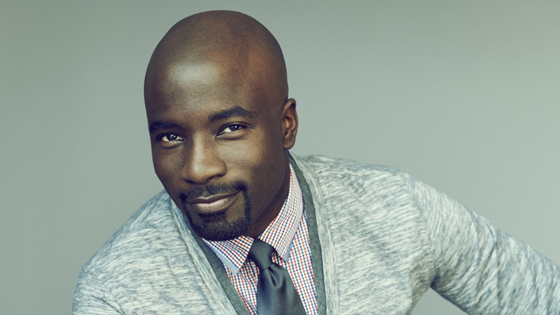 Pretty fucking bland headline, right? Yeah. Well. I don't know Mike Colter. But I fucking know Luke Cage. And I love the dude. So here's hoping the casting fucking rules, because I expect big things. Or maybe I shouldn't. Fuck realistic expectations, though.
Marvel has just cast its newest superhero lead on Netflix. Halo: Nightfall star Mike Colter is now set to play Luke Cage in Marvel's A.K.A. Jessica Jones, opposite Krysten Ritter in the title role.

Luke Cage (otherwise known as Power Man) was created back back in 1972, and is a favorite among diehard Marvel fans. The character also has significant history with superhero-turned-detective Jessica Jones, making his appearance in the new series all too appropriate. According to Marvel television head Jeph Loeb, "Viewers will get to meet Luke Cage in 'Marvel's A.K.A. Jessica Jones,' and experience why he is such an important super hero in the Marvel mythos."

Colter was last seen in the Ridley Scott-helmed Halo: Nightfall playing Agent Jameson Locke. He'll reprise the character next year in Halo 5: Guardians. Jessica Jones is slated to debut on Netflix next year after Daredevil. However, Marvel's ambitions will likely lead to Colter's involvement in the upcoming Luke Cage series before he appears in the promised Defenders crossover event.
Do any of you folks know Mike Colter's work? Is he dope? Not-dope? Somewhere in-between?