New 'God of War' officially announced. Cause like, why not.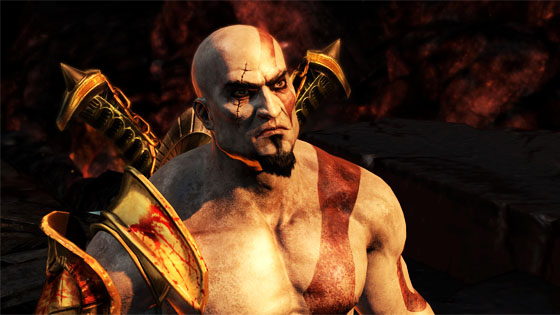 Totally didn't see a new God of War coming down the pipeline. I'm always taken when Corporate Overlords announce new installments of Unfathomable Cash Cows. In any medium.
Development of a new God of War game is underway at Sony's Santa Monica Studio, IGN reports. God of War 2 game director and Santa Monica Creative Director Cory Barlog confirmed the project during a Q&A session at a PlayStation Experience panel, and while details are sparse, Barlog stated that it will not be a prequel.

Barlog told IGN that he's looking forward to sharing more on the game over "the next year or two," so it's possible we'll be waiting quite a while before slicing through mythical beasts once more with the Blades of Chaos.

We were told that Barlog was working on something "freaking huge" when he returned to Santa Monica last year. We suppose Kratos' temper could match such a description.
But seriously, I don't know. Don't know why I'm trolling. I love egregious, unneeded sequels to the franchises I love. But I don't really love God of War. Or hate it. So. Yeah. If this makes you excited, be excited! Life's too short not to be jacked. Pumped.