Gah: 'Blade Runner 2' shooting in 2015. Ridley Scott not directing.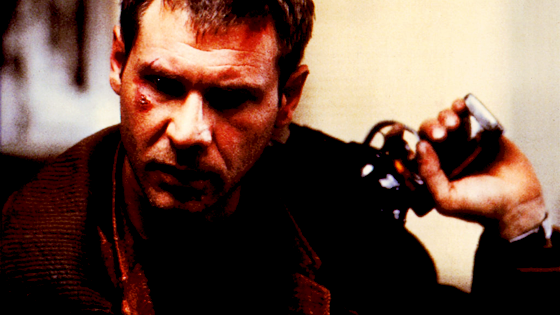 Ridley Scott really hasn't done much for me since 1999, and he certainly didn't do anything for me with Prometheus. So while I'm stoked that he isn't directing Blade Runner 2, I'm sort of bummed it exists at all. Though, who knows. Maybe fresh blood, fresh take, fresh batch of enjoyment? #KeepinThatPMA
Once untouchable sci-fi milestones, Ridley Scott has deemed it necessary to keep tinkering with "Alien" and "Blade Runner." We've already seen the result of what happened with "Alien" pre-prequel "Prometheus" (which has a sequel brewing), and for a while now, a follow-up to "Blade Runner" has been in the works. It looks like the pieces are falling into place, and with Scott's "Exodus: Gods And Kings" arriving soon, he's hitting the press circuit and revealing his future plans for the replicant saga.

Chatting with Variety, Scott said that he won't direct "Blade Runner 2," but will stay on as a producer, with filming scheduled to get underway next year. There's no word why he opted out of the director's chair, but considering his next project is "The Martian" with Matt Damon, he probably just doesn't have the time anymore. But he's been deeply involved, working on the script with "Blade Runner" scribe Hampton Fancher, and Scott even spilled a few more details about the rumored and highly expected return of Harrison Ford as Deckard.

"We talked at length about what it could be, and came up with a pretty strong three-act storyline, and it all makes sense in terms of how it relates to the first one," Scott explained. "Harrison is very much part of this one, but really it's about finding him; he comes in in the third act."
How about you folks? Do you need another jaunt through the seminal Dystopian World? Or nah?