Creator of "Choose Your Own Adventure", R.A. Montgomery passes away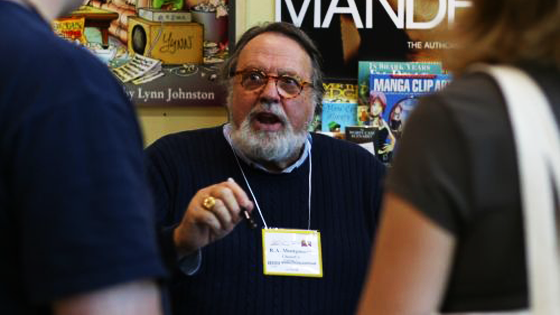 Another true Wizard of Existence has sloughed the coil mortal. Opting out of this realm of rot for the wonderful embrace of entropy. Fare thee well on your transmutation back into particles, R.A. Montgomery. You gave us fucking "Choose Your Own Adventure", and for that we are hyper-textually blessed.
Every adventure has to end sometime: R.A. Montgomery, the author and publisher who launched the Choose Your Own Adventure series that got a generation of '80s kids hooked on reading, died Sunday at his home in Vermont. He was 78. A cause of death hasn't been made public.

Montgomery created Choose Your Own Adventure in 1977 when he spun Edward Packard's interactive kids' story, Sugarcane Island, into a concept for an entire series. He started publishing the books with Bantam 2 years later.

The series has now expanded to 230 books, selling a total of 250 million copies worldwide. Although Montgomery eventually brought on other writers, he initially split the CYOA writing duties evenly with Packard. Starting with book #2, Journey Under the Sea, he went on to write more than 50 books for Choose Your Own Adventure and its various spinoffs.

In 2003, Montgomery founded a company called ChooseCo to revive the series and reprint several of the original adventures. His final book, Gus vs. the Robot King, about a kid who's jealous of a robot sidekick, came out in September.

He's survived by his wife, co-author and ChooseCo cofounder, Shannon Gilligan.
Sleep well, sweet prince.