Michael B. Jordan starring in 'Rocky' spin-off, 'Creed'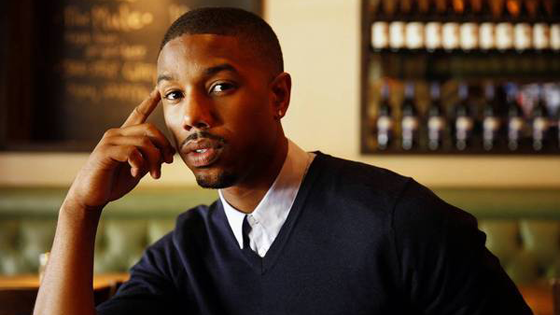 There's a Rocky spin-off coming. What the fuck, right? But! Perhaps room for some reticent optimism? I mean. For example. For! For example. Did any of us think Lego Movie was needed? Or would be good? Nah! So there. And. Second. Second! Second. Michael B. Jordan is a hell of an actor.
A new entry into the Rocky series has finally begun moving forward. Creed, directed by and starring the Fruitvale Station team of Ryan Coogler and Michael B. Jordan, has been in-development for over a year. It'll star Jordan as the grandson of Apollo Creed (Carl Weathers), the nemesis/friend of Rocky Balboa who died in Rocky IV. He's an up and coming boxer and asks his dad's old friend Rocky (Sylvester Stallone, reprising his iconic role) for help.

Now it seems like the film is aiming at a January start date and two champion boxers are about to sign on. Read more about the Rocky spin-off, Creed, below.

The Hollywood Reporter offered the Creed update. According to them, champion boxers Andre Ward and Tony Bellew are in negotiations to appear in the film. Ward's role is unclear but Bellew, a British fighter, will be the main adversary for the young Creed, a character named "Pretty" Ricky Porter.

If things work out, Creed will start shooting in January and the filming will take them between Las Vegas and Philadelphia, of course.
Am I insane in thinking maybe the Planets will Align and this will be worth seeing? Am I just in a generally positive mood today? The Caffeine, Meds, and Autumnal Air making me smile-happy?