Official: Lynch's 'Twin Peaks' returning in 2016 for limited Showtime run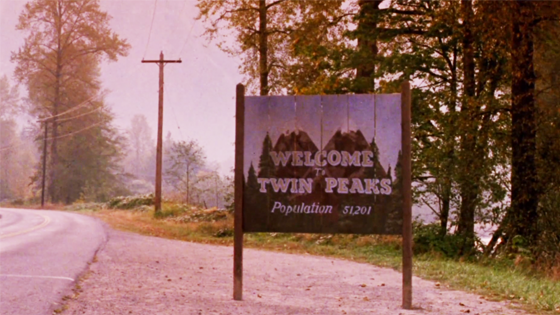 You can always go home again. It seems. David Lynch is bringing back Twin Peaks. A show which has always been popular, but judging by Tumblr, Instagram, Facebook, and Netflix activity has seen its cult swell in recent years. Lynch is bringing his baby back to none other than Showtime, for nine-episodes.
Wowsers. After years of teasing, hinting, rumors and more, David Lynch's "Twin Peaks" is officially returning. Yes, this is real and no joke andShowtime has dropped the first teaser trailer today.

Running one minute long, there's not much here but it tells you everything you need to know: Lynch and producer Mark Frost are back, with new episodes coming in 2016. Goddamn. While it's not a new film from Lynch, we'll gladly take this. The director has long been evasive about his plans on returning to the series, and even this summer, remained vague on the subject saying, "In another life, yes. Like I say, you never say never." However, the timing couldn't be better with a brand new "Twin Peak" box set in stores, featuring the prequel movie "Twin Peaks: Fire Walk With Me" and 90 minutes of extensive deleted and extended scenes. Now there is no better time to catch up.

Deadline reports that the new season will be nine-episodes long, co-written by Lynch and Frost and one other thing — Lynch will direct all nine episodes. No word yet on casting, though Kyle MacLachlan is expected to return, with the series set in the present day. Production will begin in 2015.