'Community' tentatively returns on January 27, according to Harmon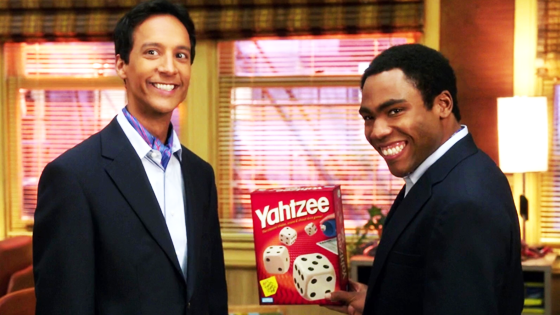 No Nicole Brown. No Glover. No Chase. No problem? (What a fucking dumb lead-in.) With or without those talented folk, the sixth season of Community is a-coming. And we now have a (tentative) return date, thanks to the show's creator.
Despite the move to Yahoo—and other than the loss of Yvette Nicole Brown—almost everything about Community should be about the same when it returns for its sixth season. And according to Dan Harmon, that includes premiering in the dead of winter: Harmon was a guest on the Nerdist podcast, where he said that Community would return January 27, a date that he said he'd heard "bandied about." Of course, anyone can just bandy things, so there's still the possibility that some other date will be bandied at a later point. That's just the unpredictable nature of bandying. But as Splitsider notes, January 27 does line up with earlier reports that Yahoo is eyeing a start date sometime after Christmas. So most likely you can look forward to kicking off another New Year at Greendale, perhaps with a traditional mid-winter Halloween.
At this point making it to a sixth season seems almost a pyrrhic victory. Sure the show continues, in what form? I guess we'll find out, and I hope my fears are unfounded.