Frank Cho returnin' to that creator-owned comic book grind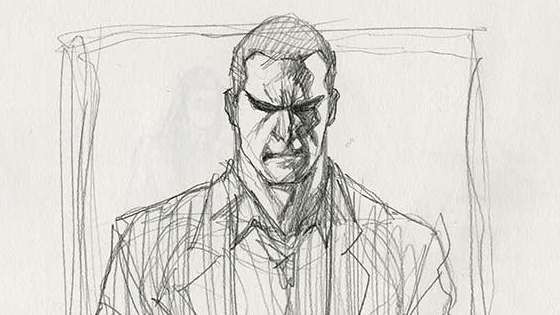 Frank Cho's going creator-owned once more! The talented dude, whose work I struggle to appreciate amid his overwhelming cheesecake vibe, has revealed a couple of comics springing up out of his mind. The first one is World of Payne, and it's dropping in 2015.
For the past few months, Frank Cho has talked in semi-veiled fashion about his plans to return to creator-owned comics, and earlier this week he put a name to it. On his website ApesandBabes.com, the artist announced two series he plans to launch 2015, as well as eight additional projects he'll roll out over the next four years.

Cho's formal return to creator-owned comics is targeted to begin next spring with World of Payne, which the artist has described as a "quirky adventure story with heavy doses of comedy and horror." Cho created this series with Thomas E. Sniegoski, and previously revealed his designs for the book's unique reptilian monsters.
ghost-dogHis plan is to release two new projects per year, with 2015′s World of Payne followed up by Skybourne. Cho has been working on that title, off and on, since at least 2007, and while he's previously said it would be published by Image Comics, he now says the publisher will be announced later this month at Baltimore Comic Con.

After spending the past few years working for Marvel, Cho was seemingly emboldened to return to creator-owned work by the support for the Kickstarter campaign for his art book Drawing Beautiful Women: The Frank Cho Method, which generated $150,000 — five times its original goal. Furthermore, the video created for that Kickstarter campaign was nominated for an Emmy Award — his second, in fact.