Weekend Open Bar: EAT BURGERS / PUKE FREEDOM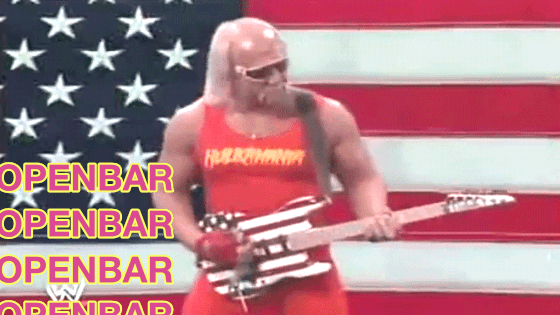 Happy Fourth of July, folks. Nothing like fireworks, seared animal and simulated-animal flesh, and adult beverages to kick off this week's edition of Weekend Open Bar. The column at the End of the Internet Universe. Where anything goes so long as it's in the positive spirit of the Space-Ship. Get drunk, post embarrassing secrets. Stay sober, post what you're up to over the course of the weekend. Throw GIFS at the comments section with reckless abandon.
And if you're feeling really rowdy! Join me in my Summoning of The DARK OMNIVERSE OMNIVORE to eat the Snyderverse Tumor off the Astral Form of our Pop Culture Consciousness' corpus. All of this and more!
Let's fucking do this!