Buy These Flippin' Comics!!! (5.28.14) – Transmissions From the Old Bastard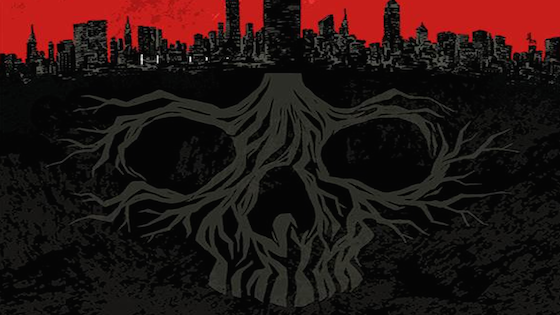 Comics, man.  Do you live and breathe them, like I do?  Is every Wednesday a sacrificial offering of time and monies to the 4-Color Gods?  If so, you've come to the right place – that fantastic little corner of Spaceship Omega where we discuss what we earn from our sacrifices: our weekly comic haul.  This week bring us comics with bad guys and bastards, mad titans and mad geniuses, and a healthy dose of mind fuckery.  Step in and check out our picks for the best of the best, and don't forget to share you pull list in the comments section!
A full list of this week's comics can be found HERE.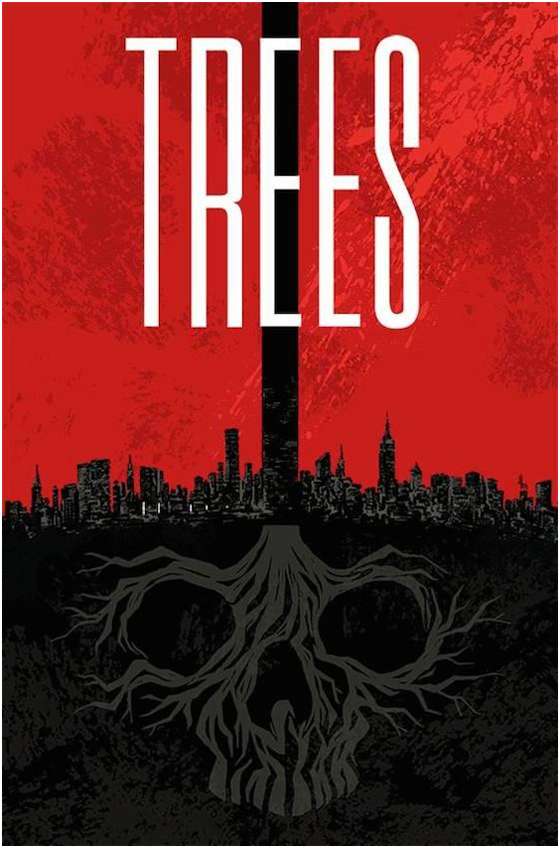 TREES #1 – Image Comics
(W) Warren Ellis         (A) Jason Howard
OMEGA-LEVEL BOOK OF THE WEEK!!!
When The Old Bastard Warren Ellis speaks, Omega-Level listens.  I found Ellis before I found Philip K. Dick.  Before Bradbury.  Before Heinlein.  Ellis led me to those guys, in fact.  He was my gateway drug into the realm of of hard sci-fi, courtesy of books like Transmetropolitan, Ministry of Space, Global Frequency, Orbiter, and Ocean.  I'll follow the writer almost anywhere (sorry, Avatar), and this week I won't have to go far as he drops a new book with artist Jason Howard courtesy of Image Comics.  The premise:  giant space trees land on Earth, and for 10 years, make no contact, only exuding a silent, ominous presence.  What happens when our first contact with alien life doesn't recognize us as intelligent life?  Bad things, I imagine.  I'm not familiar with Howard's art (his highest profile work before this was Super Dinosaur), but the preview pages look pretty great.  I know I'm not alone with the Ellis-worship, and this book looks to be quintessential stuff from the veteran writer.  Not to be missed!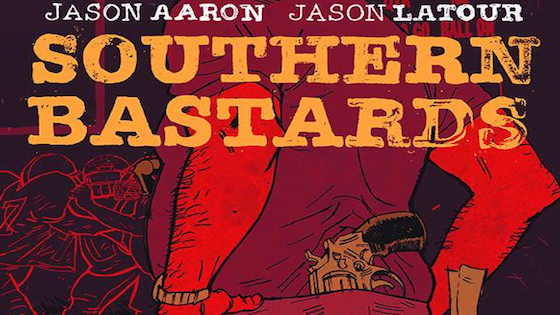 SOUTHERN BASTARDS #2 – Image Comics
(W) Jason Aaron        (A) Jason Latour
Two Southern born-and-bred writers teamed together last month and brought us an incredible first issue full of intrigue, promise, and a shit-ton (as the say down South) of violence.  Aaron is always a writer to look out for, and with writer Latour also on art chores, they really seem to be working well together to bring us a tale as multi-layered and visceral as Aaron's book Scalped.  If you like to watch rednecks kick the shit out of each other and can't afford the latest Backyard Wrestling vidya tape, maybe give this book a whirl.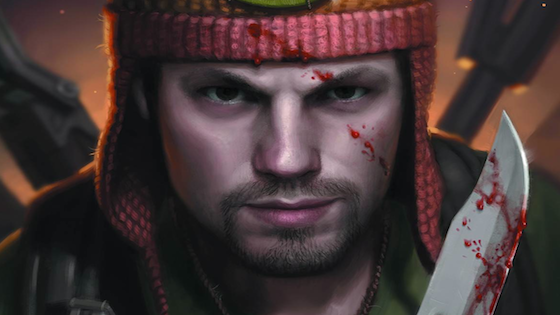 SERENITY:  LEAVES ON THE WIND #5 (of 6) – Dark Horse Comics
(W) Zack Whedon      (A) Georges Jeanty & Karl Story
(C/A) Daniel Dos Santos
Pleased as punch that a post-Serenity tale is finally living up to the caliber of the live action material.  If you love Firefly and miss the crew as much as I do (we're never gonna get another movie, guys), you need to be reading this comic!
QUICK HITS!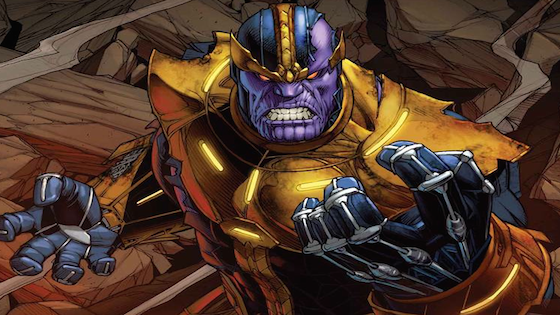 THANOS ANNUAL #1 – Marvel Comics
Infinity Gauntlet duo Jim Starlin and Ron Lim return to bring us another tale of the mad Titan, Thanos!  Nice to see this all-star team back on the character they made famous!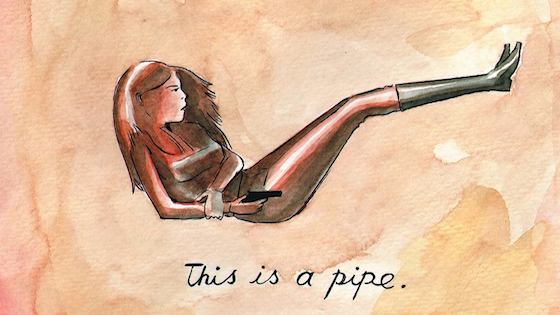 Mind MGMT #22 – Dark Horse Comics
I don't have enough space to accurately describe this comic – suffice it to say that if you like mind-bendingly intricate plotting and whipsnap pacing, this is the book for you.  Writer/artist Matt Kindt is kicking my ass with this book!
That's gonna do it for me this week guys!  What say you?  Just what books have your undivided attention this week?  Let us know in the comments!
Until next time!